October 2012
Community News & Information Vol. 104
Written, edited and published by:Snoid
Regular guest writer:Bean
- Community Statistics -

291,860 Total Posts
4,562 Total Members
kriss Newest Member
298 Most Online
30577Spammers Stopped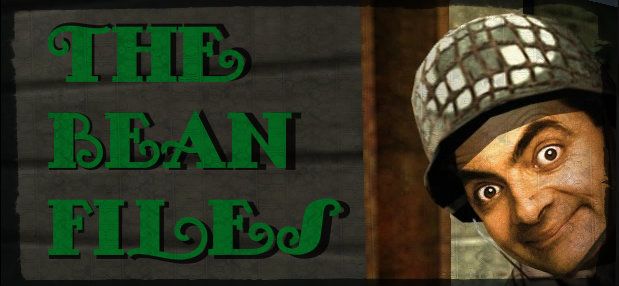 Weapons of Wolfenstein – Part 12 – The MG 42
You're an Allied soldier advancing through rural France, sometime after D-Day. You walk around the corner of a bocage – the high rocky hedges common that region – unaware of the carnage about to take place. Out of the corner of your eye, you see and flash of light in the distance. You then hear an odd ripping sound. Your fellow soldiers drop like flies around you, some intentionally, some not. You do the same, while as many as 25 bullets per second whizz around your head and into the ground around you. You've just encountered "Hitler's Buzzsaw" – otherwise known as the MG 42.

[imgleft]When World War II broke out, the MG 42 was still on the drawing boards. The Germans' earlier weapon – the MG 34 – was their mainstay general purpose machine gun at the start of the war. Its use continued right up to the bitter end of the war. The MG 42, however, was introduced about halfway through the conflict, in 1942. Like any legendary weapon, the MG 42 was simple to manufacture, easy to use, and reliable – even under difficult conditions. Its barrel could be removed and replaced with another in case of overheating. It was a vast improvement over its predecessor, yet it took half the time to manufacture and was about a quarter less expensive.[/imgleft]
[imgleft]The MG 42's rate of fire was extremely high. That was its defining characteristic. It was so high that the human ear could not hear the firing of each individual bullet. This created a weird ripping sound. The US Army did not want its soldiers to hear this sound for the first time when in battle, so they prepared training films with captured weapons. This would familiarize the troops to the MG 42's strange sound, so they would be less freaked out by the noise. In this way, they could avoid some of the obvious negative psychological effects in the field. Other training techniques included instructing soldiers to delay an attack until the enemy MG 42 overheated. Only when the barrel was being changed could you attack successfully.[/imgleft]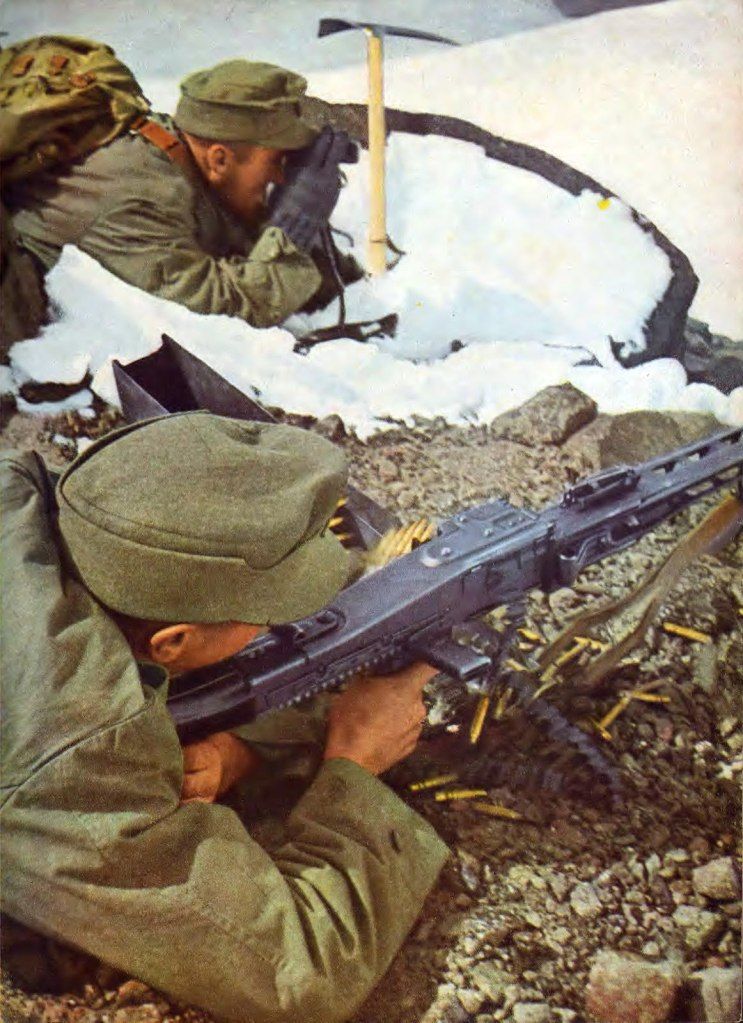 The MG 42 was usually fired in a tri-pod or a bi-pod mount. The latter is the one we use in Wolfenstein: Enemy Territory. In the game, both Allies and Axis forces use the weapon. But the MG 42 is so vulnerable that it is rarely effective for extended periods of time. The game is too fast-moving and dynamic for static defensive positions to work long-term. A soldier using an MG 42 might have initial success in clogging a choke point, but a rifle grenade, mortar strike, or a concentrated attack will usually put a quick end to his success.
The Bunker rulebook allows any use of an MG 42 for

defending

a capturable spawn. (Panzerfausts and mortars are the only heavy weapons that are outright forbidden from being used in attacking or defending capturable spawns. ) When attacking a capturable spawn, however, the MG 42 can be used if fired while being carried, but not when used prone. That's because when fired prone, the attacker is not "actively attempting to capture… the spawn" which is a key element of the exception to our spawnkilling and spawncamping rule. Check out the |>B<| Rulebook
(
http://bunkerwiki.aaxxss.com/index.php/Bunker_Rules
)
for more details.
About 400,000 MG 42s were built during World War II, and variants are still manufactured and in use today. In fact, one is the standard machine gun of the modern Austrian Army.
Want to hear Hitler's Buzzsaw for yourself? Check out this video:
For more information on the MG 42, pick up a copy of Chris McNab's book on the subject, pictured below, printed by the military publisher Osprey.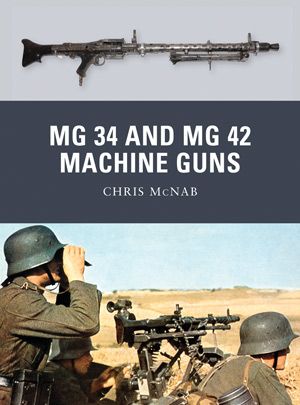 Snoid's October Interview
shines a spotlight on...
|>B<|Emanrays
Q: Where do you live and what type of work do you do?
A: I've lived in Syracuse, NY all my life but am in Auburn, NY a lot to take care of my mom.
http://maps.google.c...ved=0CAkQ_AUoAg
I am an MEO1 (motor equipment operator) for the government, and have been there over 30 years.
http://www.syracuse....blic_Works.aspx
Q: Are you married with kids?
A: Not married and no kids. Never found the right woman to spend my life with. Jessica Alba said no...lol.
Q: You are one of the many |>B<| members who, for one reason or another, stopped playing ET but have now decided to once again get involved. What was it that took you away from the game and why have you now rejoined us?
A: I became interested in a Steam game called "Zombie Panic" and also became one of the owners of the "Convict" game. They are good people and the main owner is a good friend.
http://forums.convic...bc32d546b1a6c43
Then I had a nervous break down. I needed to stop and step away from being an owner of CVG. I always remembered haveing a good time on the Bunker servers so I started playing ET again. I also kept getting emails from the |>B<| servers.
Q: What was it like coming back?
A: It was nice seeing old friends.
Q: What, if anything, did you notice different when you started playing again?
A: It was like I was never gone
but some old member are gone and there are new ones.
Q: What, if anything, was the same?
A: Rules, game play, and old friends.
Q: Are you happy you decided to start playing again?
A: Yes and no. I do miss CVG.
Q: Were you happy to see and communicate with some of the people you played with before your absence?
A: YES. It was nice to have players remember me.
Q: What was it that first attracted you to Wolfenstein ET?
A: It was a free game and I just wanted to have fun.
Q: Are you one of the younger players or do you consider yourself one of "the old guys?" (How old are you?)
A: One of the old guys. I'm 48.
Q: What is the meaning of your name Emanrays1?
A: Eman = emergency man... because of the work I did for 18 years. Ray is my name. "s" was add for toon and the 1 was just added for web forums and yes the 3 Emanray are all me on forums.
Q: What are the biggest improvements, if any, to the Bunker Community?
A: Me...lol. I dont know.
Q: In your opinion, what are some of the positive things that could be done to improve the community even more?
A: It's not broke so don't fix it. Just be nice, its just a game.
Q: Wolfenstein ET is eight years old and still a very popular game despite its age. What is it about this game that you like so much?
A: Again... it's free and fun.
Q: Besides computer games, what other things do you spend time on?
A: Work and I help take care of my mom, who 76 and in bad health.
Q: What kind of vehicles do you own?
A: 2003 Dodge 1500 truck, which has seen better days... lol.
Q: If you could own any vehicle, what would it be?
A: 1957 or 1958 Ford Fairlane hard-top convertible.
Q: If a genie granted you one wish... what would it be?
A: I'd want $100 trillion so I could buy a shit load of severs and do good in the world, and I would do it anonymously. Maybe I can't save the world but I would like to do some good before I die. OR... give my mom half the time I have left to live.
Q: Any final comments about something I haven't asked you about?
A: I try my best to be good and have an understanding of every one, even if I don't agree with them. I think the world, as a whole, is messed up. I don't have all the answers how to fix it but I hope the younger generation figures it out.
Some final thoughts from Snoid
First: My apologies for not being able to follow through with the new feature for younger readers. I was very happy when THEN00B volunteered to research and write monthly pieces on new games, downloads, configs, and generally the buzz our younger Bunker members are interested in. THEN00B has been busy with something important in his life and he hasn't logged on to the Bunker website for a couple months now. I would still like to find someone who is interested in spending a little time each month, doing something for younger readers. It can be something YOU want to do. If you would like to volunteer, please message me and tell me what you want your segment would be about.
If anyone has ideas about something else they think should be in The Bunker Times, and has the time to research, write, and send me the content, PLEASE feel free to message me. I'm very interested in adding anything you think would be worth reading.
Second: Seaman is also still very busy with his life and has not been able to send me the second part of his piece on diving. Please be patient, he'll have more great underwater photos in some future TBT.
Finally: My next special non-Bunker guest interview will be posted in the November issue of The Bunker Times. I just got an email from ? the other day and ? is almost ready to send me the responses to my questions. There will also be a lot of visual content in addition to the answers to my questions. I think everyone will happy with the feature.
Edited by Snoid, 30 September 2012 - 06:15 PM.