July 2013
Community News & Information Vol. 113
Written, edited and published by:Snoid
Regular contributor:Bean
Staff writer:Position Open
- Community Statistics -
Total Posts: 293,348
Total Members: 4,620
Newest Member: Blind
Most Online: 152
Spammers Stopped: 22,888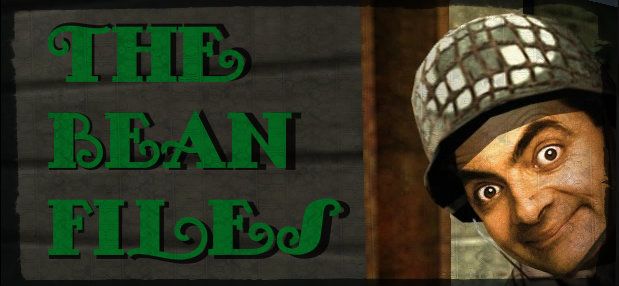 The Real Venice
This month we take a peek at another popular Wolfenstein: Enemy Territory map, examining where reality and fiction blend together. With Venice, it occurs in more ways than one!
Venice is a great ET map. In my experience, some of the closest and well-played matches have been fought on its streets and in its canals. The Allies must direct a Churchill tank through a square and past its anti-tank gun. Next, the tank must plow down a fence, pass through another open square, and blast an opening into a library. Then, the Allies must steal the library documents, take them to a boat, an escape through the city's famous canal system.
The main square portrayed in the Venice map (the location of the library where the objective documents are held) is modelled after "Campo San Barnaba" Square in the real Venice. Hundreds of years ago, it was a part of the city that had low rents, so it was an ideal spot for nobles who had lost their fortunes through excessive spending.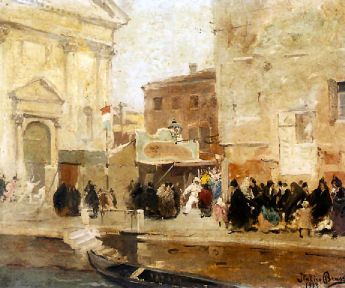 In the real Venice, the library is actually a church, which goes by the same name as the square (San Barnaba). It was built in the mid-1700s. Old by American standards, but pretty young for the ancient cities of Europe. As shown in the two images below, the creators of the Venice map were meticulous in their depiction of the square and the church\library.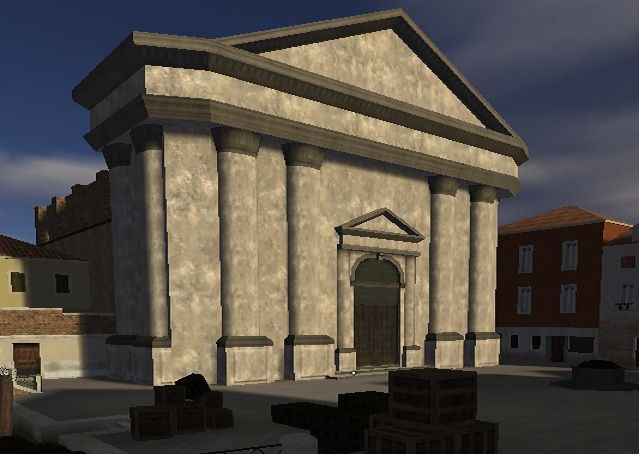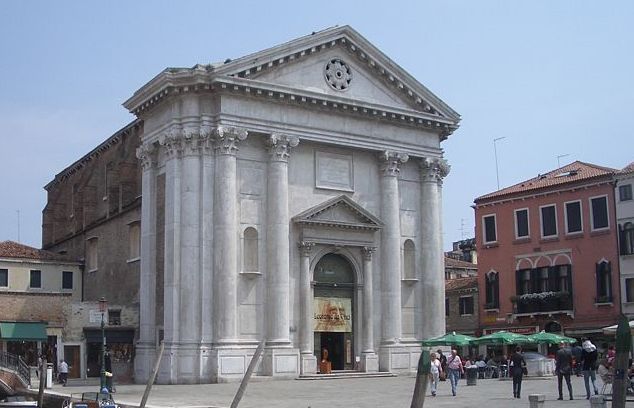 Several scenes from the 1989 blockbuster film "Indiana Jones and the Last Crusade' were filmed in Campo San Barnaba. In addition, the exterior of the church was used as the library in the movie, which Indy explores in search of his father and the Holy Grail. (Speaking of Holy Grails, don't expect a Bean Files article on that bloody map; I hate it!) Below is a screen capture from the film which shows part of the front of the library.
As for Venice itself, during World War II its liberation by Allied troops in the spring of 1945 was somewhat of a sideshow to the main effort towards the ultimate victory.
Have an idea for a Bean Files article? I take requests! As you know, I like to research and write about anything related to the history and technology that surrounds our favourite FPS. Make a suggestion and I'll do my best to address it.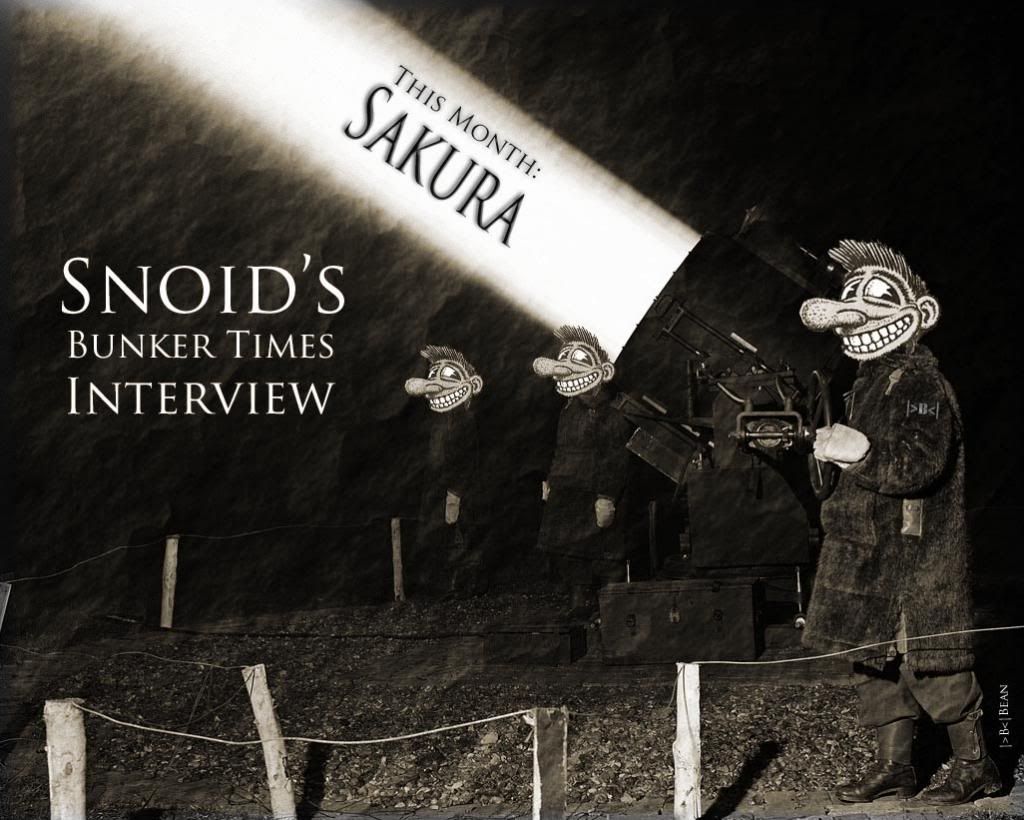 Q: As an introduction, what are some of the basic facts you want your Bunker friends to know about you... name, age, where you live, are you working or going to school?
A: My name is Kate Hogan. I currently live in Virginia. I am currently attending a local community college to become a counselor/talk therapist.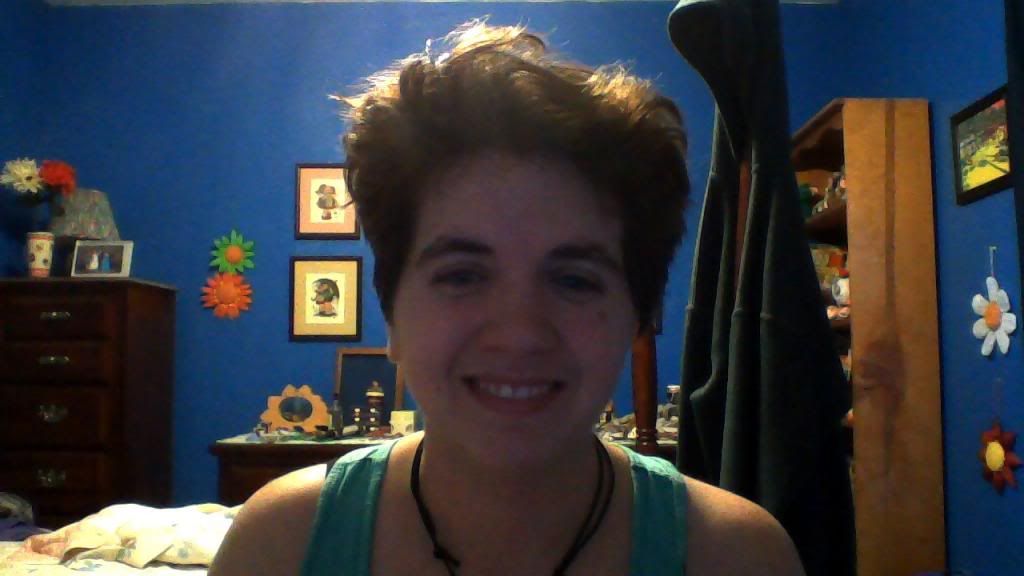 A picture of me with my laptop webcam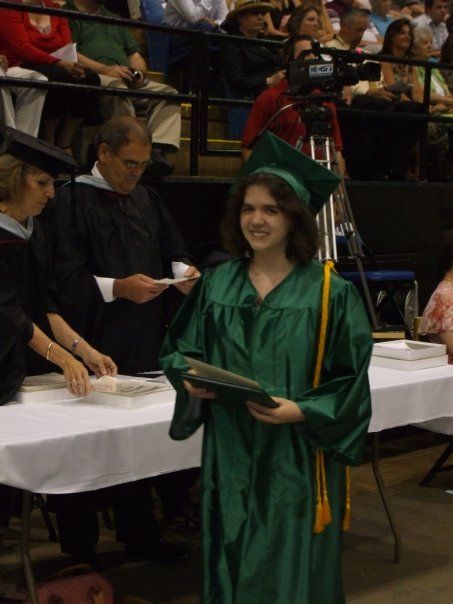 Receiving my High School diploma
Q: What is your major?
A: My major is Human Services so this will lead me into counseling.

Q: Do you have any brothers or sisters?
A: I have one brother that is two years older than me. We are very close.
This is my brother and me posing at his wedding. I was a bridesmaid.
Q: Is the college you attend in or near your hometown?
A: Yes it's local to me.
Q: When and how did you learn about Wolfenstein ET and when did you join the Bunker Community?
A: I first was introduced to Wolfenstein Enemy Territory by my brother back in either 2005 or 2006, regardless I was hooked so I played a long time. I was allowed to join the Bunker Community Jan. 29, 2013.

Q: ET Players are overwhelmingly male. What are some of the reasons you like it and why do you think more girls/women don't play the game?
A: I like playing the game since I like shooting games, especially FPS. I guess it would depend why females are not playing the game as much. It's a personal choice to either play the game or not.

Q: What are some of your favorite maps?
A: I love Super Goldrush Final for its secret passage and such. I love to play Special Delivery as well. One map that's just fun to frag on is Panzerina!

Q: Do you have a favorite class you like to play?
A: I primarily love to play engineer since that job is important especially in team play. I also enjoy playing soldier to use the panzer


Q: Do you consider yourself an average, good, or great player?
A: I personally consider myself good but I have my good days and my bad days like we all do.

Q: Do you or your family hunt or shoot competitively and have you been taught how to use real firearms?
A: My father was in the Navy so he was trained. I've always wanted to learn how to shoot so I thought to give it a try when I was working at a Boy Scout camp. My family does not hunt though.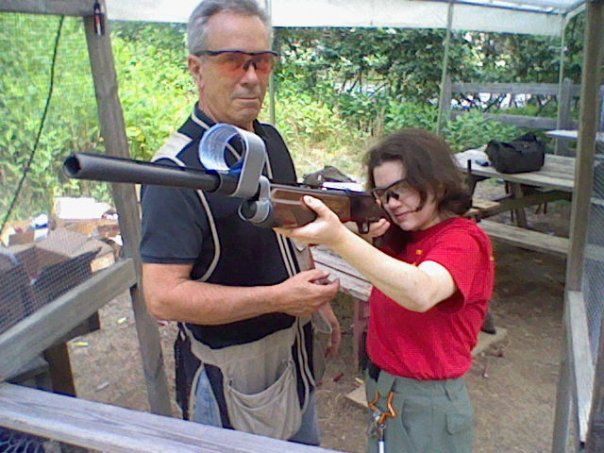 Here I am at the Boy Scout camp shooting skeet with a shotgun. I managed to shoot 4 out of 5 clay pigeons. I'd say that's awesome for my first time!
Q: Have you been able to travel by yourself or with your family as you were growing up? Name some of the places you've been, what you liked about them, and why you traveled there.
A: All the places I have been to, has been with my family. My first trip overseas was in July of 1999 to visit family that was temporarily living in Brussels, Belgium. >From there, I traveled to England, France, Holland as well as Luxembourg. Since then, I've been up to Canada, taken a cruise to the Bahamas, taken a cruise to Sweden, Norway and Copenhagen, I have flown up to Sweden with a stop in Iceland and 40 states in the United States.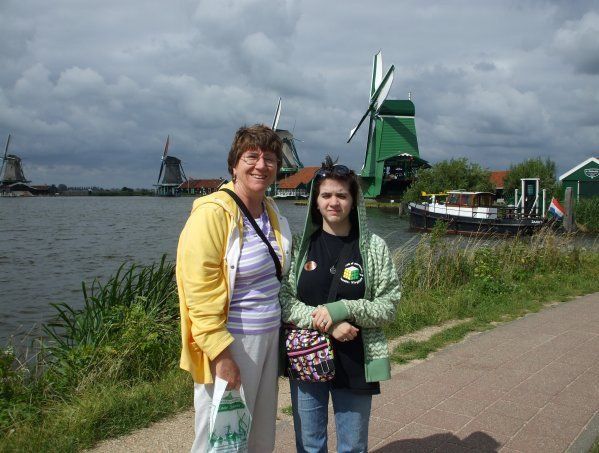 My mother and me in Edam, Netherlands

Q: Have you played on other servers?
A: My very first server I remember playing on was The Seattle Pig Farm. I lagged so badly since I played using dial-up. I used to play on the FBI servers before they all went away. I do basic trick jumps so I went and visited a server based out of NL. I prefer to frag than to trickjump.

Q: Why have you chosen the Bunker Community?
A: One reason I chose the Bunker Community is the good people I have played with and talked to on teamspeak. The members are kind and respectful. I also enjoy playing on the servers since teamplay is encouraged/recommended.

Q: Do we make you feel welcome and are you glad you're a part of the family?
A: Yes and definitely yes.
Q: Do you tell others about the game and about Bunker?
A: Yes a little bit.
Q: What do you think we are doing right?
A: I can't really pinpoint it to a single thing, but from what I can tell, everything is right as rain.

Q: Any suggestions on how to do things better?
A: Nothing from what I can tell.

Q: The Bunker Community is very diverse. Did it surprise you to find out there are members as young as 7 and several who are in their 60's?
A: No it's not surprising since I know EZfrag's children play ET. I think it's wonderful that the community is diverse because I feel like we all can learn from each other.

Q: Is there any "special someone" in your life?
A: Yes I'm somewhat in a relationship but it's not going as well as I would hoped it would be. I may go up to meet him but it all depends on my schedule. In the end, I might end my relationship.

Q: What do you see yourself doing 20 years from now? Married, working, raising family etc.
A: Married, working, raising family etc. I will probably be working, be a mother to children and travel the world.

Q: If the Bunker Community is still around in 20 years... will you still be a member and play whatever version of Wolfenstein is available?
A: Maybe yes if my work schedule will allow it.

Q: Do you have any hobbies or interests you haven't already mentioned?
A: I collect pins from places I have been to like Hard Rock Cafes, battlefields of the Civil War, museums, and so much more!


Q: Do you have any pets?
A: When I was growing up, I had fish. I've never owned a cat or a dog unless you consider a Tamogatchi or Nitendog.


Q: How would you describe a perfect day if money was not an issue?
A: I would travel around the world making various pit stops from snorkeling the Great Barrier Reef to visiting Angkor Wat to enjoy its silence. I also would visit my friends that I've made playing ET.

Q: Do any of your friend's play Wolfenstein ET and have you met any Bunker members?
A: I managed to talk my one friend from college to get into ET but that's about it. I personally have not met any Bunker members but I would love to.

Q: What would you like to tell us that I haven't asked you about?
A: I love to help people whenever possible. I am willing to listen to anyone who needs it whether by chat, Skype or TS. That's why I'm going to school because I want to help people through therapy. I've already helped many people and I hope to help even more in the years to come. For me, traveling is my passion. I hope to see as much of the world as I can as I live my life. I also consider myself a friend to all.
Edited by Snoid, 28 June 2013 - 05:24 PM.