October 2013
Community News & Information Vol. 116
Written, edited and published by:Snoid
Regular contributor:Bean
New contributor:Wolf
- Community Statistics -
Total Posts: 295,504
Total Members: 4,638
Newest Member: Bomber666
Most Online: 194
Spammers Stopped: 28,800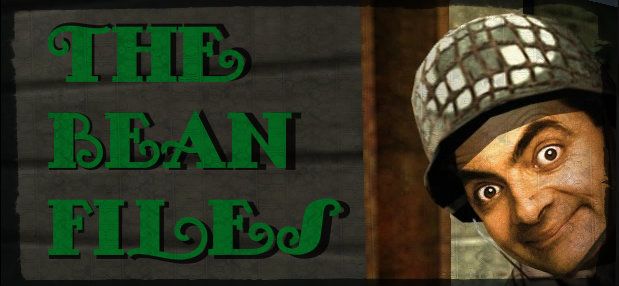 Wolfenstein an Insult to Holocaust?
Last month, independent game developer Luc Bernard called the upcoming Wolfenstein sequel "Wolfenstein: The New Order" (pictured below) as distasteful.
More specifically, Bernard as said:
"I'd nearly say it spits on what happened during World War II. You're taking what the Nazis represent - a mass genocide, the killing of so many people - and you're making it seem like a toy, a game. It's an insult to the Holocaust."
This is not the first time that the Wolfenstein brand has come under attack in this way. The very first Wolfenstein games – "Castle Wolfenstein" and "Beyond Castle Wolfenstein" from the early 1980s – successfully avoided controversy. For the later editions of the game, this was not so. The 1992 version of the game – the celebrated Wolfenstein 3D – courted controversy on a significant scale.
Despite being heralded as the grandfather of the "first person shooter" genre, Wolfenstein 3D was criticized for its heavy use of Nazi references. For example, the game uses a Nazi anthem in the theme music. It also has tons of Nazi imagery throughout the game, in the form of ornamental swastikas, portraits of Hitler, etc. Moreover, some of the maps, when viewed top-down in the map editor, used swastikas as a basis for floor layouts.
As a result, Wolfenstein 3D was taken off the shelves in Germany, where laws on this sort of thing are extremely strict. There, that sort of imagery can only be used for direct historical or educational purposes. I remember as a kid, even plastic models kits of German aircraft lacked swastika decals (which go on the tail of the aircraft) for this reason. Removing the decal allowed for the kits to be more easily marketed in Germany.
Then, in 2001 came "Return to Castle Wolfenstein," the close sibling of our multiplayer game "Wolfenstein: Enemy Territory." This game introduced a new level of controversy. Its multiplayer version obviously allowed users to play the game as Nazi German (Axis) soldiers. A United States Department of State report called the game anti-Semetic a few years after it was released. This was despite the fact that, in war-gaming circles, games in which a player plays the side of Nazi Germany have existed for decades.
The upcoming Wolfenstein: The New Order goes even further from previous controversies because it's set in a world where Nazi Germany actually won World War II. While potentially shocking to some, this is also a topic that's been examined for years. The Alternative History genre (also known as "What-If? History") examines these types of scenarios, and others. For example, historian Andrew Roberts' 2004 book "What Might Have Been."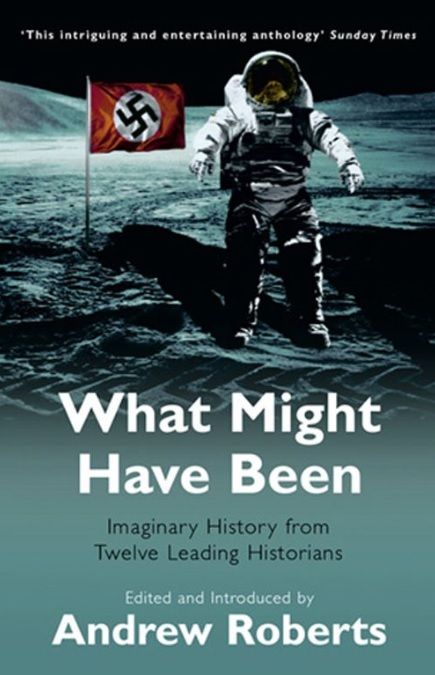 This sort of horrific scenario has also been explored extensively in board war games. Its heyday was the 1980s and 1990s when several of these games were published. One such game was "Nato, Nukes and Nazis," published by XTR Corp. It's a game in which Nazi Germany was not defeated in World War II, and survived with its pre-war borders. In this world, the Cold War was between Germany and the Western Powers (as opposed to the Soviet Union and the members of the Warsaw Pact versus the Western Powers). It included scenarios in which the Germans unleash another Blitzkrieg in the 1990s.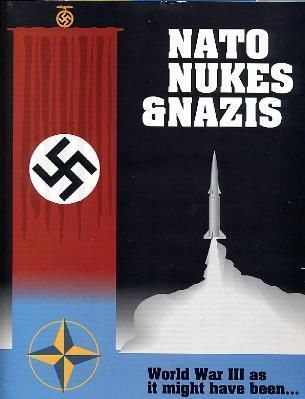 Then there was "SS Amerika,"published by 3W. It's an extremely detailed and complex game where the Nazis are victorious in Europe, and turn their attention to North America. The maps in this game were huge – when put together, they were the size of a single bed mattress.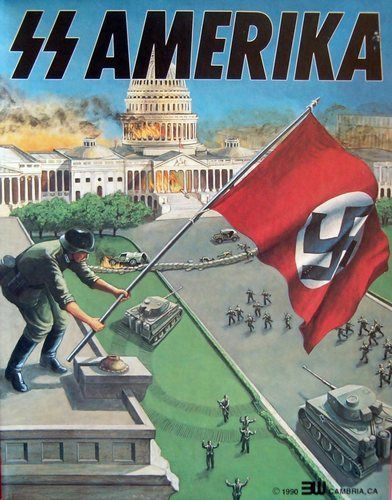 Other weird board games from this era explore very similar scenarios to Wolfenstein: The New Order. For example, "Tomorrow the World," also published by 3W, is a strategic game set in a world in which both Imperial Japan and Nazi Germany defeated the Allies in their respective theatres. The game included a map of the entire world, and was premised on the idea that the two major Axis powers would then wage war against each other in the late 1940s. The game's subtitle was "The Ultimate Nightmare."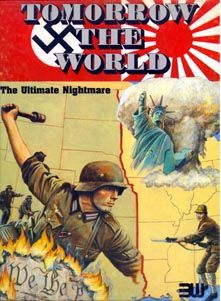 There was also "Mississippi Banzai," another XTR publication, which was a tactical game set in the American Mid-West. Similar to the idea put forth in "Tomorrow the World," the boundary between areas controlled by the two Axis powers was the Mississippi River. The game's purpose was to simulate tactical battles between the Japanese and Germans in this area, in the late 1940s.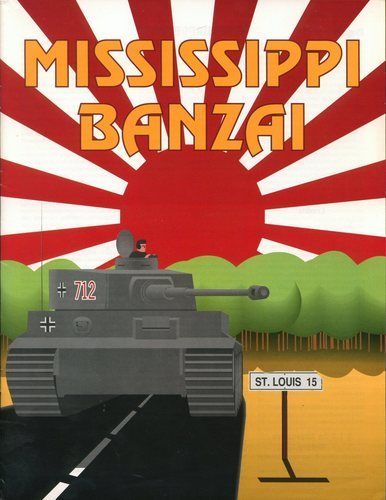 This sort of alternative history – whether in books or games – brings to mind the concept of historical horror. Like the regular horror or thriller genre, but perhaps even more horrifying because it's based on possibilities or variations of actual history.
Back to Bernard's controversial critique of Wolfenstein: The New Order. As it turns out, Bernard is drumming up attention for his own game – one for which he is also seeking funding. In Bernard's game the player experiences the Holocaust through the eyes of a child. Nothing like a little controversy to generate attention to one's project!
- Something New
-
I'm proud to announce we have a new writer for The Bunker Times. Please welcome |>B<|Wolf. Wolf will initially be doing interviews. He wants to dig a little deeper into his subject's connection with Wolfenstein and gaming in general. Although this may overlap slightly into the type of interviews I do, Wolf's focus will be on gaming and not on the subject's non-gaming life. He may write about other things as well, in future additions, depending on his interests and hot topics in the gaming world. Wolf is a great addition to the staff and will compliment the work already being done by Bean.
Q: First of all, tell us who you are!
A: My name is Jesse, but I'm known as CapTn by my gaming friends.
I am 37 yrs old, married. I live in Sioux Falls, South Dakota. I am a trades man in a general contractor company. I have been called captn concrete for 16 yrs..lol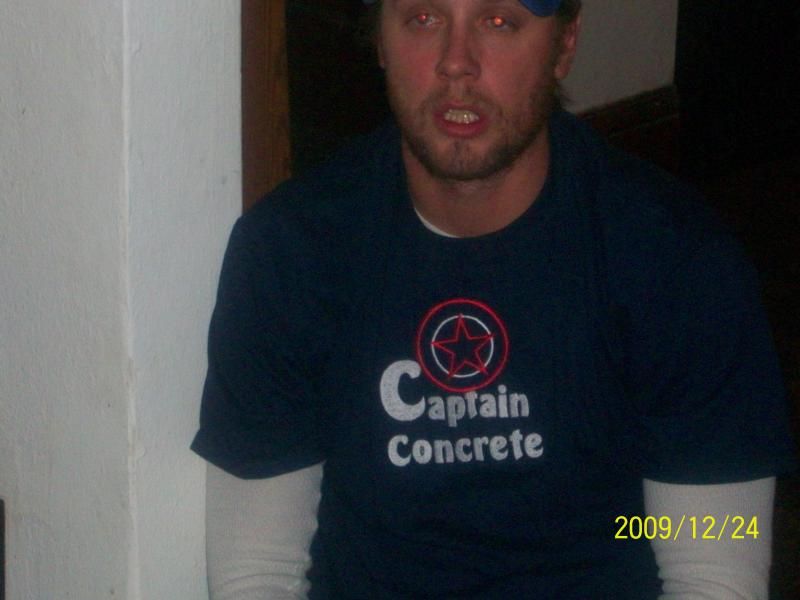 Q: How and when did you first hear about Wolfenstein Enemy Territory?
A: I was turned on to ET by a friend of mine I played Age of Empires with .. his name is Gert and it was in 2001.
Q: Could you give a little "history" of your ET experience, including how you came to find |>B<| Bunker?
A: I was in elite killas for 4 yrs, we had a falling out .. I got banned for trying to improve ET ..by the owner of elite killas. He was a bf2 player cared nothing for et. I joined B1 and whooped Prownds ass big time .. he invited me to join b1 .. I denied the invite.. Sickone then asked me several times.. and finally Jeco and Sickone forced me to join. lol been loving it up ever since..
I used to use the name Anarchy_99__ for yrs in et. Then I started playing at elitekillas got banned for name. So I switched my name to Captain America and joined their group. lol everyone there started calling me CapTn and I've been CapTn ever since. People at work even call me captn ..
Also I used to be in 150THCEB, I was co leader of the clan and had my own 4 to 6 man scrim team. Bliss was on my scrim team before his bd days... one of my besties in ET. CEB stands for Combat Engineer Battalion. Later our tag was ceb*. My pc broke and took along time for the pc repair guy to fix and i got screwed over. When I came back to ceb, I got kicked from the group cuz of the new leader .. a guy I trained in ET. His name is Jay. So then I joined ek.
Q: Do you remember your first time ever playing? Did anything about the game stand out?
A: I do remember I hated it. It was the demo of rtcws. My friend kept getting me to come play it with him.. same map over and over... beach.
Q: Initially what did you like about ET to make you want to play it? What did you not like? (ie: liked class system/disliked graphics)
A: initially I played rtcws and when ET first hit the internet scene, I refused to play ET because I was used to rtcws... but I liked ET in the end because no one played rtcws anymore.
Q: Over the years what has been your favorite part of ET? Least favorite?
A: My favorite part of ET is the friendships created.. and the respect earned. My least favorite thing is all the drama some people bring with them.
Q: At the time you started ET, did you play other video games? Do you still play other video games? If so, which ones?
A: I was an Age of Empires freak long before I ever played a fps. I play a ton of fps games now like Crysis, BF2, CoD, and Medal of Honor... all of em.
Q: What typically attracts you to a video game? (Not necessarily ET, just any game)
A: Whether it takes away the reality of life or not.
Q: What made you play ET over other popular video games such as CoD?
A: I actually used to play CoD a lot .. almost as much as I play ET. CoD was an awesome game in its time. I had a lot of friends in ET. That's why I kept coming back.
Q: Have you ever gotten fed up or bored with ET to the point where you took an extended break for other games?
A: Only times I take a break is when I'm forced to because of money issues or pc issues.
Q: If you could change something within the technical game-play of ET, what would it be? (ie: add/remove a class, change guns, etc.)
A: Well I always thought the covert ops should have the pliers .. it would force the engineer and covey to work together.
Q: How would you describe your personal play-style?
A: mine. not yours. lol (Hehe, yes I don't know anybody who plays ET like I do, CapTn
)
Q: What sort of computer do you have?
A: 4600amd duel core thermaltake m9 case
7800gtx gpu
5 fans
250 segate hdd
550 psu
msi k9 neo motherboard.
19 inch flat screen monitor .. razer deathadder mouse. and cheap Microsoft keyboard.
Q: When did you play ET competitively? Why did you stop? Would you like to go back?
A: 2003 to 2008. I stopped the first time because I fried my pc. I would like too go back, but only if I could get my old scrim team together.
Q: And finally, what is one of your favorite memories of ET? Perhaps a huge killing spree, or a really fun night at B1, anything, just something that really stands out.
A: Well long ago I was the captain of a scrim team. We played in a tournament of 76 teams held by the Hess clan. We beat Drunkin Soldiers for second place and we held the Hess team on Goldrush from ever getting the tank. We lost to Busdrivers, who won the tournament.
Q: Anything else you want to add, or address?
A: Only thing I'd like to add is BUNKERS RULES !!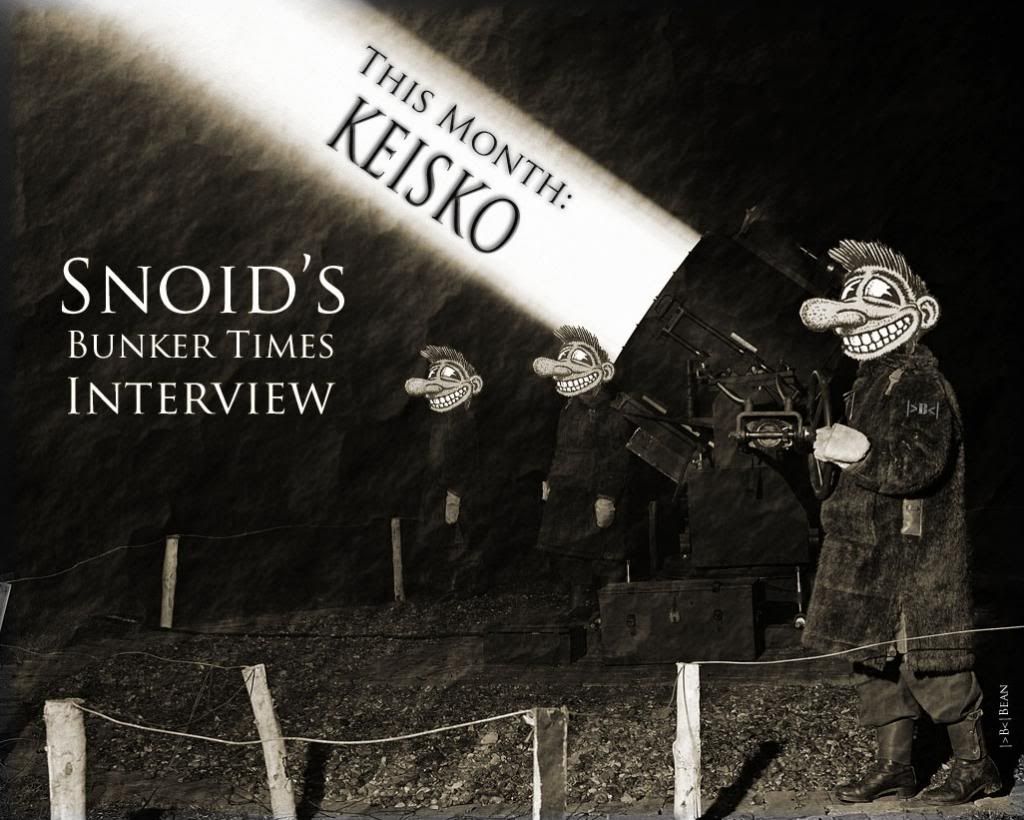 Q: Let's begin by introducing the real keisko to the Bunker Community. What is your name, how old are you, and where do you live?
A: My name is Deniz, I'm 36 years old and live in the Netherlands.
Place: Amsterdam, Date: 2013. I'm on the left with a friend who came from Turkey to visit me.
Q: Why do you use "keisko" as your player name?
A: It's my nickname which also known in my real life. It means: the best right-winger.
Q: Were you born in the Netherlands? If not where are you originally from and how did you end up in the Netherlands?
A: I was born in Turkey/Istanbul. I came here in 2004 because my wife lives here
I just want to change something in my life that's why I moved my life
My wife and I
Q: How long have you been married and do you have any children?
A: I've been married since 2002 and have 5 kids, 1 month, 3 years, 5 years, 7 years and 9 years old. The 7 years old is male rest are female.
Me with my one month old daughter.
Q: What type of work do you do, and do you enjoy it?
A: I'm a webmaster, I really love my job
Q: Do you have any brothers / sisters and where do your parents live?
A: I've 2 brothers and 2 sisters, all of them are living in Turkey but my little brother is currently living in Amsterdam studying.

Q: What kind of vehicles do you own?
A: I have a Honda Civic Hybrid, 2008.

Q: When did you first start playing Wofenstein ET and when did you discover the Bunker servers?
A: I started to play in 2005 with ET Clan. in 2006 I found Bunker Servers.

Q: You were a regular on the Bunker servers a few years ago. Do you still play Wolfenstein ET? If yes, how often, if no, what are you playing now?
A: Yes, I'm still playing ET on Bunker and a German server (Bunker servers are empty nowadays.. that's why I play on a second server) but before I join any other server, I always check Bunker first. I play 2-3 times per week.
Q: If you don't play Wolfenstein much anymore, why is that?
A: I have a big family, I've not much free-time for games.. I spend almost all my time with my family, work and friends.

Q: On what servers do you play Wolfenstein?
A: Bunker B1, B2, B4.. And a german server, I Forgot the name of this server lol.

Q: Have you played on any of the Bunker servers lately?
A: Yes, about 2 weeks ago on B1 and B4.

Q: Was it a good experience?
A: Yes, I always love to play on Bunker Servers.

Q: What other on-line games do you play?
A: I don't play any other games.

Q: Do you play any console games?
A: Sometimes with my kid who is 7 years old.. We have an XBOX 360.

Q: Do you travel much? If yes, where have you been?
A: I don't travel much because my kids are still young. I have been in Turkey recently.

Q: Have you met any Bunker members face to face?
A: No.

Q: I see you visit the Bunker forum occasionally. Do you enjoy keeping up with Bunker news and activities?
A: Yes, from time to time I check Bunker servers to read posts. I enjoy it!

Q: Do you think the people who run the Bunker Community are doing a good job?
A: Yes, always. That's why I love bunker.

Q: What are we doing right... and what do we need to change?
A: Give my level 17 back on Bunker 1 lol.. I lost my etkey due to a new computer


Q: How you would spend a "perfect day" in your life?
A: A perfect day.. hmm. This is a very big question lol. Therefore I've to say more than 1 answer.
1) Traveling with my family
2) Playing soccer with friends then going to a Turks restaurant.
3) Traveling with friends..
Q: Is there anything else you'd like to add that I haven't asked you about?
A: I want to say Hi to all my Bunker friends.