January 2014
Community News & Information Vol. 119
Written, edited and published by:Snoid
Regular contributor:Bean
Regular contributor:Wolf
- Community Statistics -
Total Posts: 297,840
Total Members: 4,683
Newest Member: Amnesia
Most Online: 194
Spammers Stopped: 35,671
HAPPY NEW YEAR EVERYONE!!!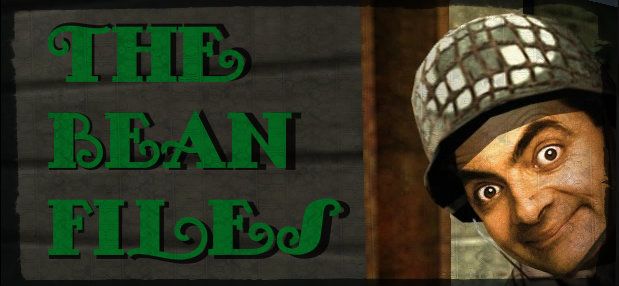 HAPPY NEW YEAR – MILITARY ANNIVERSARIES OF 2014
First off, from all of the contributors here at The Bunker Times, let us wish you a Happy New Year! As the Year of our Lord 2013 changes over to 2014, it's an appropriate time to examine the military history anniversaries coming up this year.
The most important, in reference to our beloved game Wolfenstein: Enemy Territory, must be the 70th anniversary of the Normandy Invasion. Also known as Operation Overlord, or D-Day, it took place on June 6, 1944, about a year from the end of the Second World War in Europe.
The invasion was obviously necessary to liberate Nazi-occupied Europe. It was also necessary to open a second front, in order to thoroughly defeat the Germans. The Soviet Union, allied with the western powers since 1941, had been clamouring for this for months (they had been fighting a land war with Nazi Germany for three long years). It was in August 1943, at the Quebec Conference, that the Allied leaders finally decided to plan for the invasion. A mere ten months later, Allied boots were on the ground in France.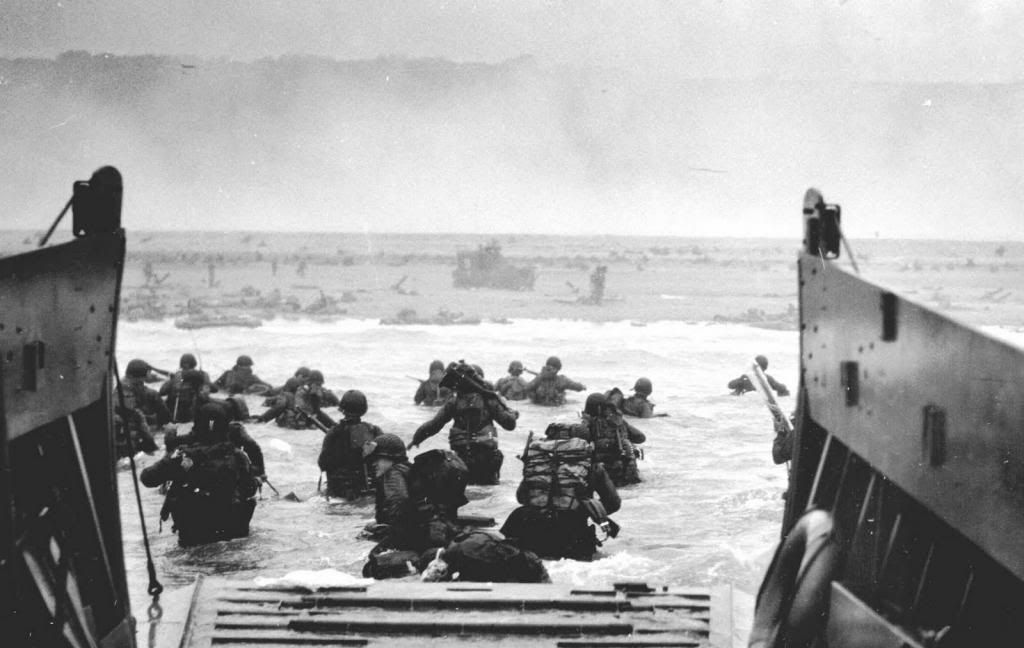 It was the largest "combined operation" in history - "combined" because it featured naval, air, and ground forces acting in concert with one another. Five infantry divisions waded ashore from their landing craft, while airborne troops landed by parachute on the flanks of the invasion area in the Normandy region of northern France. All the while, Allied air power and naval guns plastered the German positions and attacked reserve forces trying to reach the beaches from the interior.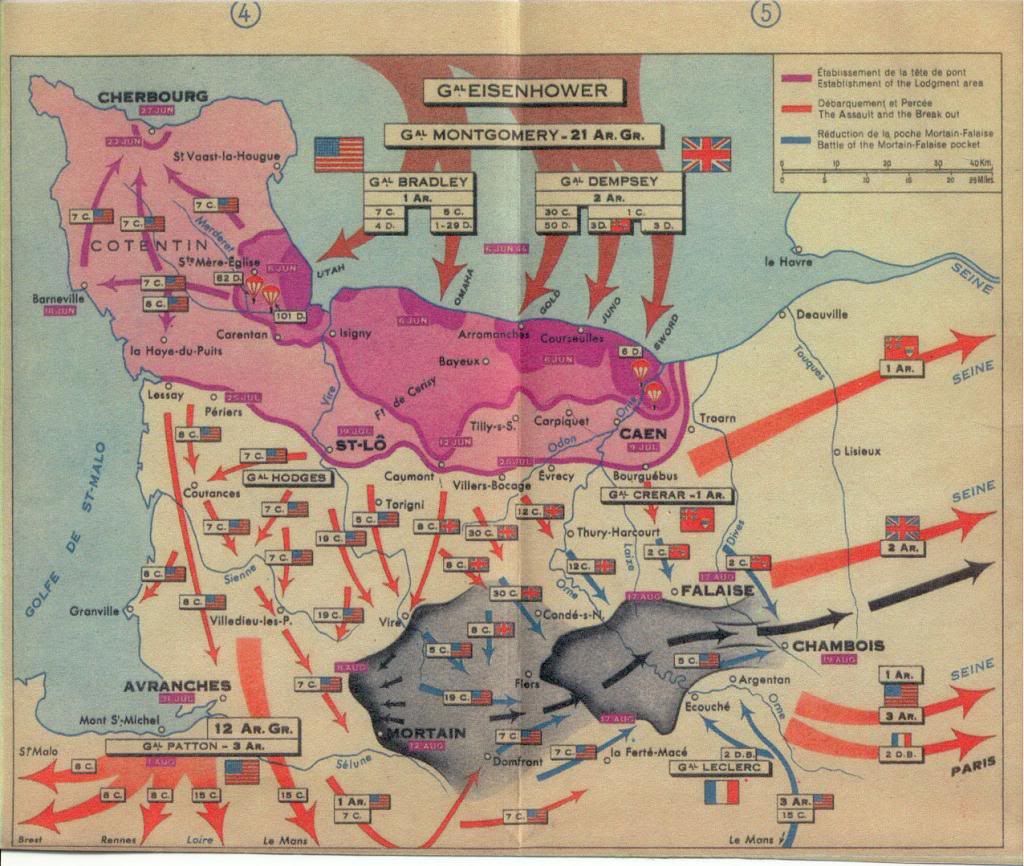 Obviously, the invasion was a success, although at one of the American beaches, it was really tough going. The British and Canadian troops had a better time at their beaches, and by June 12 the bridgeheads had been consolidated into one large area. The liberation of Europe had begun.
Another big anniversary this coming year is the centenary (100th anniversary) of the start of the First World War. That conflict is not directly connected to Wolfenstein: Enemy Territory, of course, but the effects of the end of that war had a profound impact on the Second World War. It's been said that the aggressive conditions of the peace treaty imposed on the defeated Germans, at the end of the First World War, contributed to the rise of Nazism and the warlike disposition of Germany leading up to the Second World War.
The horror caused by the First World War – the senseless slaughter of trench warfare, where thousands would die to gain only a few yards of territory, only to lose it the next day – is a powerful image that lasts to this day. In the summer and fall of 1914, many young men were yearning to join their national armies to participate in the glory of war. They learned that this war – more than others – was to be quite different. Horrible conditions, disease, dismemberment, discomfort, to only name a few. It was no picnic in the park, that's for sure.
In addition to the horrors of trench warfare, for me one of the most lingering images of the First World War: The Germans' pointy helmets. You know what I'm talking about. Those helmets with the big spike on top, made to look as menacing as possible and serving no practical purpose whatsoever.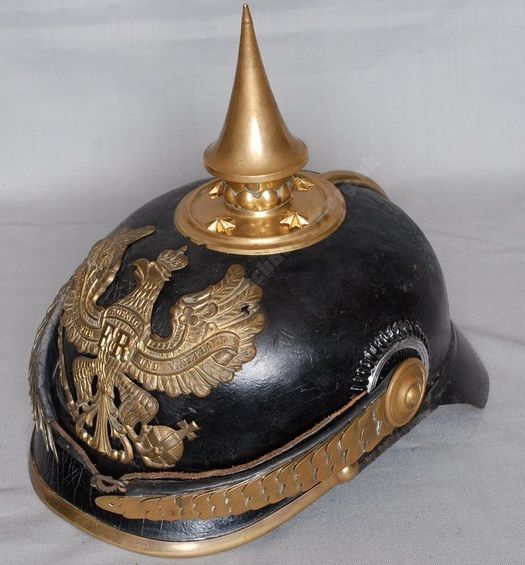 If you have an ideas of historical military topics you like to see covered in The Bean Files, send a message to me (Bean) here on the website. Or comment below. While I have lots of ideas, I also take requests, and like the idea of this column being interactive with Bunker Nation!
For this month, I am happy to say that I will be doing a short piece on the newly released Battle Field 4 that is making waves across the world. There are several elements of the game I would like to highlight, but first here is a short interview with a friend of mine, Kevin. He plays BF4 avidly, although unfortunately for the purposes of this interview he is a man of few words. Sit back and enjoy, my |>B<|unker |>B<|rethern!
What initially lured you to BF4?
BF3, new, a friend got it
What was your first impression?
Awesome
What parts of the actual gameplay do you enjoy? (ie strategy, gun selection, teamwork, etc)
Gun selection, vehicle selection, game modes i.e. Team death, ctf, sabotage
What part of the gameplay do you dislike?
Nothing off the top of my head
What would you change if you could do anything to the game?
I think it is set up just fine (meaning nothing that I can think of in a realistic manner)
What makes you play BF4 over other popular FPS games?
Realism, feel of the game and ability to use vehicles
How does the multiplayer compare to other FPS games you have played?
Good size both player and map wise, good game mode selection, and I enjoy the use of vehicles
Does the fact that BF4 is the newest game lure you to it? Would you be willing to switch to BF5 if it came out tomorrow?
Yes and yes
Does having top-notch graphics mean a lot to you in a video game?
To a degree, good graphics definitely help
Do you play single player or multiplayer more?
Multiplayer
If you play single player, does the plot help you enjoy the game?
Yes
What Kevin is attracted to in BF4, such as the shiny new graphics or the intensive vehicle use within the game, I'm sure are things that EA DICE (the developers of BF4) will hope all gamers enjoy: some awesome new features with a focus on variety. And without further ado, please allow me to launch into a few of these nuances and perks that BF4 brings to the table!
"Levolution"
One of the features of BF4 that I believe will soon be a staple of FPS games and possibly all new games is called "Levolution" which essentially creates a dynamic battlefield where your actions within the map will alter the flow of the game terrain and change outcomes. You can blow up the pillars of a giant skyscraper in one of the levels and the thing will literally come crashing down. You can destroy roads, you can blow pipes under a city to make huge craters, you can bust a dam that causes an avalanche, and you can flood an entire freaking level forcing everyone to retreat to rooftops. It's pretty amazing not only how visual these can be, but also how drastically the level is altered afterwards. It makes for a very interactive battle that is always changing!
Vehicles
Another huge part of BF4 that we don't really enjoy in ET is the vehicle use. It almost feels like a whole new game to jump into jets or helicopters and escape to the skies to dogfight for an hour, while the actual objectives are still being contested thousands of feet below you. On a slightly smaller scale, there are tanks and trucks and ground vehicles to use as well, which can easily sway the tide of a battle instantly if used correctly. Our pre-programmed tank routes in ET already are a huge part of the game, often the center of the battles, so imagine if we could free roam with the tank and just go blow stuff up...
Weapon Customization
Something ET DICE really tried to improve was the customization for weapons that was available. For a brief example, you could take one basic assault rifle, and if you added up every single possible combination of attachments and camo, you would have about 240,000 different choices. Insane, right? Yes well that's only one gun, and there are hundreds of other guns to choose from. Personally I find this not only daunting, but also pointless. Part of the joy of ET is the fact that you can jump into the action within about 30 seconds. I'm not a big fan of spending hours on end trying to tweak my guns to look like super models, but to some people this is a huge appeal.
Commander Mode
This is also a huge shift from traditional FPS games. Commander Mode allows you to view the battle from above, seeing all units and vehicles in an almost Star Wars like display. The commander can help teammates out in several ways, from alerting them of the location of enemy troops/vehicles, to dropping off friendly vehicles at critical locations, to calling airstrikes and air support. On top of all this, you can actually do this all through a Tablet, instead of through the game, which is something that has never been done before in gaming.
Parachuting
Last but certainly not least, I just had to include this portion. Not much to say other than check these:
http://www.youtube.c...h?v=jYq_V37--V8
Ultimately, as I write this up and do my research, I keep asking myself what I'm doing... I honestly feel like I'm trying to lure us all (myself included!) away from our beloved ET to go play a new game. So I'd like to leave you with five reasons as to why we few, we brave few, have stuck with our game through thick and thin.
1. Quick and easy: Wolfenstein doesn't take a rocket scientist to figure out. It's
point and click at it's purest core.
2. Free and easy on the computer: the only lag we deal with doesn't come from
ET, it comes from sucky internet or server issues
3. Fast game-play and transitions: we can easily sit down for 15 minutes and still
have a blast playing ET. The nature of the game allows for this, and
having short maps (usually less than 20 minutes) lets us play full matches
but still have opportunities for breaks
4. Nostalgia: there's just something about having played this game for so long
that naturally makes it attractive. I personally am a sucker for the
sentimental value of ET, the first FPS I ever played!
5. Most importantly, our |>B<|unker community: lets be honest, it's each other
that is probably the biggest reason we have left to play this game. We
have made something truly special here at Bunker, something that will
never completely die.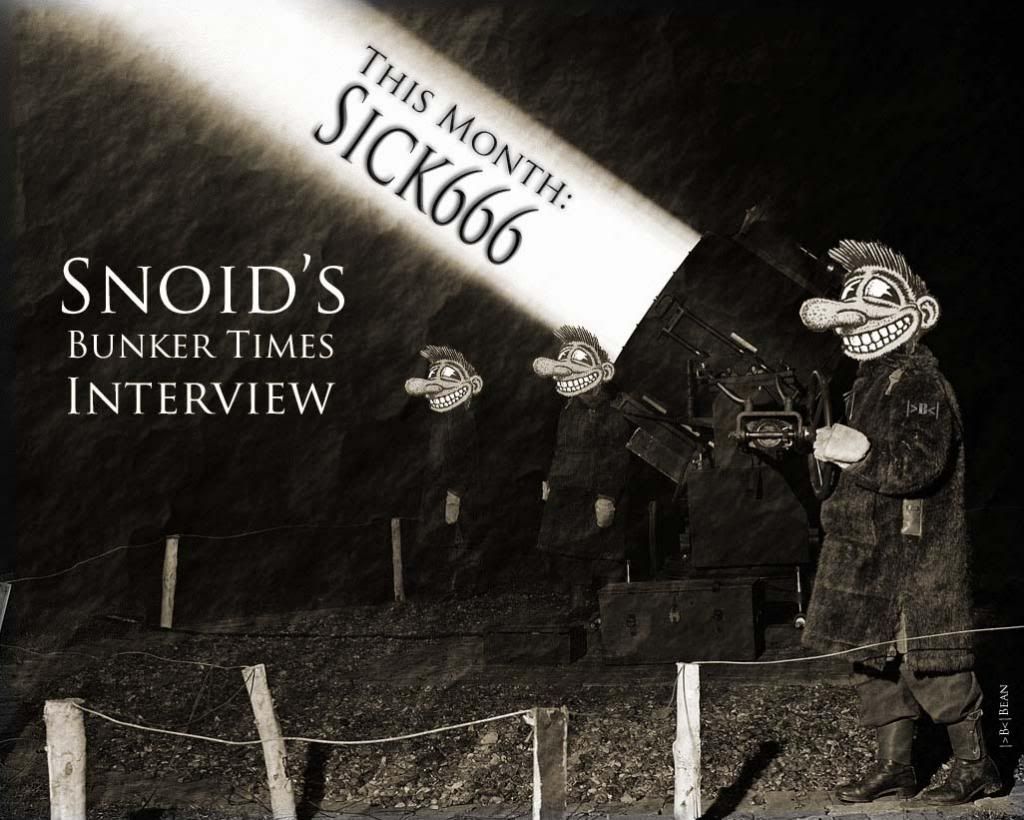 Q: What is your real name, where do you live and how long have you lived there?
A: My real name is Heiko and I live in south Germany near to Stuttgart, about 3km away from Winnenden. Eventually you know this town from the school shooting 2011. My town is called Schwaikheim. I live here since my birth
Q: How did you decide on your game name, Sick666?
A: Because I haven´t got an idea which name I should take. So I took the first thing that came to my retarded brain. I just wanted to play the ****ing game fast.

Q: Do you have other names you use while playing games online?
A: No, only this one.
Q: What other games, if any, do you play online?
A: Only Wolfenstein. I´m not that kind of man who has played videogames all the time. Well, et a lot.

Q: Do you play any console games? Which ones?
A: I've barely used it over the last year. The last games that I played were Assassins Creed Revelations , Forza 3 and Battlefield III. It´s not my world anymore. Of course I use my xbox it for dvd´s . wait.. two weeks ago I bought a game named Dirt 3. It's a rally game and it's the only one that uses the Audi Quattro. That was the only reason I bought this game. Well, at home I put the cd in my console and thought what the **** is going on here?! To play this game is only online possible and my xbox is not online : ( i´m bad luck brian… hope you know this meme : >
Q: I see by your Bunker profile you're 28 years old. Are you in school or working, or both?
A: I work at my dads car service station. It's a family business. My mom works there too. I repair cars or destroy them with my two left hands. Sometimes it´s difficult to work with the own family. If you know the tv-show orange county choppers, then you know what I mean : D
Q: Are you married or single and do you have any children?
A: I have a girlfriend and we've lived together for two years. No children. Here's a picture of me and Ana.
Q: Your Bunker profile says you claim Bunker 4 as your home server for Wolfenstein ET. Do you play on that server exclusively or do you play on other servers and with other communities, clans, or groups? Which ones?
A: Most I play on b4. That has been my favorite server for maybe 7 years. Sometimes I play on other servers when b4 is empty. The other server is called "goc-clan". But I don't like it when there are too many players in game. In my opinion it destroys the game the same way like when there are too few people who joined the game or too many bots included.

Q: Overall, how do you rate Bunker 4 and any other Bunker servers?
A: I play only on b4. That's why I can´t rate the other servers. I make it short, b4 is an 8 on a scale of 1 to 10 points. Unfortunately in the last years b4 lost a lot of players. Often in the evening there´s only a hand full of players online.
Q: What are some of the good things about the Bunker servers you play on?
A: The funny people, the maps and the map-rotation, the settings. Other servers have trip-mines or lasers. I don´t like it when there is a big difference between reality and a game. Well, a dj is okay. Long games without dj are terrible
for example; since I was a child I have this natural thinking. When I was a child, I had a friend at my place and we played together with knights and a great castle. But he wasn´t as conservative as me. He wanted to connect them with his space cars and battle astronauts, so we had trouble about that. Finally he went home.

Q: Are there things that could be made better on the Bunker servers?
A: No, it´s all cool. The best change in the last years was the map-voting. B4 should have more active players.
Q: Wolfenstein ET is over 10 years old. Why do you still play it?
A: Because it´s a very good game, I have no problem with the graphics and all that I want is included there.

Q: What makes it such a good game?
A: I think old school people like old school games and I think we are the last generation who plays this game.

Q: What are some of your favorite maps?
A: I don't know all the names of the maps. But some of the old maps like caen and goldrush or venice. Italy is a good map too.

Q: What class do you like the best and which one do you play the most?
A: Most of the time I´m a medic-noob. That's my favorite class. Engineer and covert is great too. But as a covert you get ****ed up a lot of by friendly fire.
Q: You've been a member of Bunker since 2009. Is there a reason you haven't participated in the forum?
A: Yeah, because my English sucks hard. (I do edit many of the interviews)

Q: Do you ever use the forum to obtain information, check on other players, or read The Bunker Times?
A: Yes, sometimes I search for other players. I want to see who I kill every day. In the first years, I thought that all the other players are not older than me or a lot younger. Over the years I realized that most of the players could be my fathers or grandfathers : well, in my awareness geeks are still sweet little sixteen boys… : ]

Q: Your interview is scheduled to be in the January issue. Will you read that one?
A: For sure!

Q: When did you first learn about Wolfenstein ET?
A: It must have been in 2005 or 2006. A friend showed me this game and I still love it. In the first years I often played this fucking game for 24 hours at weekend. But i´m getting older and I should look for my weight and not play games all the time :>
Q: Do you have any hobbies or other interests that you enjoy?
A: Yeah, for sure. Since a child, I've loved to ride bikes, but not in the normal way. (BMX?) Then I left this hobby for few years. Last year I bought an expensive free-style bike. But I recognized that i´m getting older and my endurance is ****ed up and I lost most of my skills. I was at a downhill park and I felt like an 80 year old fart. But I don't want to sell my bike : ( Since 2006 I´m interested in photography. I like it when art is raw. like raw music productions. My photo style goes that way too. At least I found an old hobby for me. I build plastic models. At the moment I'm doing my second project. It is a heinkel he 219 uhu night fighter. My first project was a heinkel he 111. I´m generally interested in world war I and II. This year I took a trip with my girldfriend to france for visiting the hartmannswillerkopf at the maginot- line. It was a world war I battleground. A group of german and French people conserve this place for the visitors. You can also find a lot of wwI relicts in the forest. This trip was very great and next year I maybe want to do a short trip to Verdun. I´m also interested in young- and oldtimers. My dad has a vw käfer and my brother has a golf mk1 gti Pirelli. We restored the golf over 4 or 5 years. Most of the car is original, but we did a classical engine tuning.
Here's a pic of me and my bike:
Here's a yt-link . it's a little video about my photopgraphs
https://www.youtube....h?v=6I5VObrWlLo
and a yt-link from the trip to the hartmannswillerkopf
https://www.youtube....h?v=t3jPvhjIFOM
A pic of my he111
And finally our cats
it was a Christmas surprise for my girlfriend.
Q: Do any of your friends still play Wolfenstein ET?
A: Not really.

Q: Who are a few of your favorite players on B4?
A: Actually all old players like ququ, geek, drossen and all the others.

We'll see you on bunker 4, Cheers!
I've had suggestions from a few members to put screen shots back into The Bunker Times. I'll do that IF you send me the screen shots as a jpg. FreiQUEBEC sent me this special Screen Shot cartoon HE put together... So Enjoy!!! Thank You FreiQUEBEC!!!