February 2014
Community News & Information Vol. 120
Written, edited and published by:Snoid
Regular contributor:Bean
Regular contributor:Wolf
- Community Statistics -
Total Posts: 298,644
Total Members: 4,690
Newest Member: Subgod36
Most Online: 194
Spammers Stopped: 37,256
Note from the Editor:
By now, most regular players on B1 have noticed the mod change from pub to s!lent. This change came about through a vote in The Forum http://bunker.aaxxss.com/forums/topic/29063-bunker-1-silent-mod-active/#entry333436 and went into affect February 1st. For many, it was the new mod that excited them while others, including myself, were more interested in solving a lag issue that made it almost impossible to play at times. I want to thank all those involved in this change, including Zozz, and suggest members spread the word so we can fill up chairs regularly on the New B1.
Snoid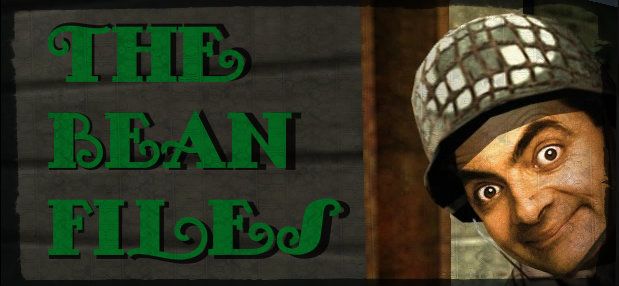 TIRED OF CARRYING A HEAVY PANZER? THE BEAN FILES HAS A SOLUTION!
Panzers are heavy weapons. Literally. The average panzer, along with its standard four warheads, weighs a whopping 25 pounds. That's a lot of weight to carry around a Wolfenstein: Enemy Territory battlefield. The extra weight makes us move more slowly, which makes us an easy target for the enemy.
"Surely there are alternatives to carrying such a heavy burden, Bean," I can hear you say. First off, don't call me Shirley. Second off, yes indeed, there are alternatives. You've come to the right place. The crack research team here at The Bean Files has studied the problem thoroughly. We are proud advance the following entirely-sensible alternatives to carrying your own panzer.
The first solution is one that's low-tech and easy to maintain. And it's environmentally friendly, which is so important nowadays. I hereby introduce - the Panzer Donkey!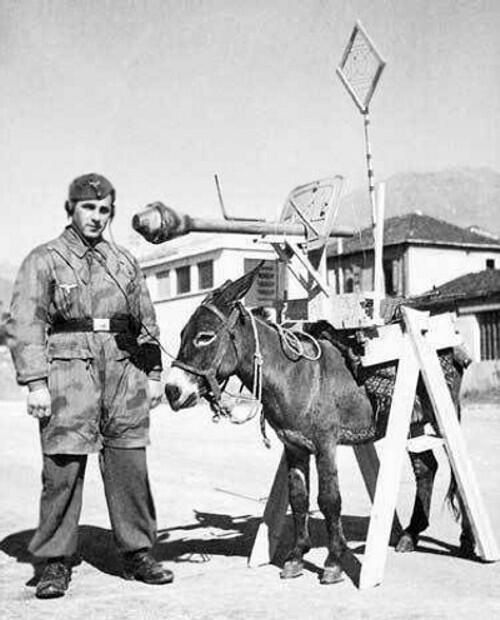 "Bean, what in God's name are you thinking?" is what you're saying right now, probably. I can also hear you say: "Seriously, a panzer donkey? Sure, we wouldn't have to carry the panzer, but donkeys are slow and stubborn animals. We'd be sitting ducks for enemy fire, assuming we even make it to the front lines! And what's more, Bean, we'd look pretty damn stupid."
Thanks for your input. We here at The Bean Files are responsive to our loyal readers' opinions. We've considered the matter further, and we see your point. Our researchers have investigated the matter. We now feel that we can meet these criticisms of the Panzer Donkey head-on by introducing another solution: The Panzer Vespa!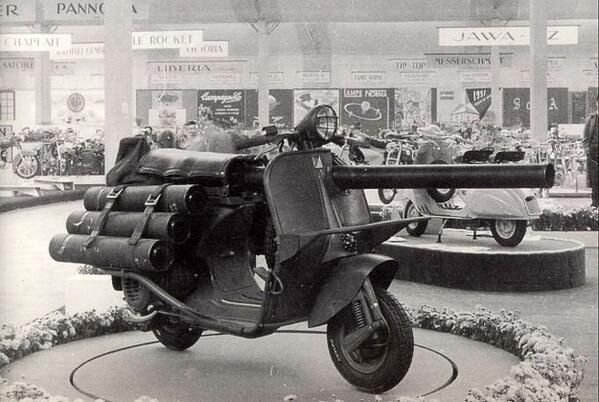 The Panzer Vespa is the ultimate in "retro chic" warfare. Fast. Powerful. Manoeuvrable. And most importantly, stylish.
Where should you drive your Panzer Vespa? Well, Venice is the perfect map for it. By day, you speed around the cobble-stone paved streets, firing high explosive at infantry or armoured targets. Then, at night, you park your Panzer Vespa at an outdoor café to enjoy a cappuccino (or espresso, it's your choice) with fashionable Italian ladies. Who could ask for anything more?
As per the request of our very own Captn, I decided to throw together a piece on hit-boxes in Wolfenstein: Enemery Territory. Let me be the first to say that I'm still unclear about a lot of the elements of hit-boxes, as they seem to vary over each and every mod within ET, yet I hope to educate both myself and our |>B<|unker community with this month's edition of the Wolf Hunt.
Hit-boxes: A breakdown
Each player essentially has two or three "hit-boxes" on their character model, which are the spots a player has to hit in order to successfully register a hit. I say two or three, because it can change depending on the stance you are in. If you are standing in the normal position, not moving at all, your hit-boxes look like this:
So the entire body, from feet to head, is the main box and will register as a body hit. However, if you can hit the head-box, you will deal extra damage. (I'm unsure of the actual numbers for how much damage each box counts as -- would love if someone could confirm this!)
Now please note that a normally standing player's head-box isn't actually directly over his head; it's slightly off center. This is only the case if a player is standing with his smg out. For example, holding a grenade gives you these hit-boxes:
I found it rather interesting that a standing player with his smg doesn't have an exactly centered hit-box. I can now claim this as my excuse for why I'm not the hottest shot on B1; I'm simply so good at aiming that I always hit dead center on the head, which doesn't always count as a hit. Also notice how you could should over someone's shoulders and still have it count as a body shot, but not a head-shot, which is something worth noting!
Okay, so now that we are all on the same page as to what hit-boxes are and look like, it's time to throw a wrench into the equation. As soon as a player starts moving, so do their hit-boxes. The catch is that the head-box actually lags behind a little bit from the actual head. Whoa. Whether you're strafing left or right, or you're just running forward, getting a head-shot becomes a little bit more difficult and unconventional. Observe:
Interesting, huh? Totally not what one would expect, but that's just how it is. This holds true if you are crouching and moving in any direction as well. Now things also change up as soon as someone goes prone -- this is where the third hit-box comes into play. When prone, a player has the body hit-box, the head hit-box, and a new foot hit-box. Note the placement of the head hit-box, and how it is well behind the actual character head!
Also, if you look straight down while prone, your head-box becomes almost non-existent as it is inside the ground:
This also explains how and why Prown is so successful with his prone kills; we can chalk it up to him exploiting the game. Ban him now and thank me later
Another interesting fact: when you are swimming, you have one body hit-box, with no foot-box, and head-box that's not remotely close to the actual head. The head-box is where you would be if you were standing, not swimming. This is why it's so frustratingly hard to hit people when they're underwater.
So really, hit-boxes aren't really what you would expect. You can be shooting someone directly in the head and not be hitting them at all. I know that we have had discussions on B1 about players being un-hitable recently, and how head-shots aren't registering. I think the problem was server-side and lag related, but I for one know that this is the cause of why I haven't been able to get some head-shots, especially on prone players.
Something else to consider is the mouse-movement and how this impacts hit-boxes. If you are standing still, and you start to turn (with only the mouse) your head will turn first, and at some point the entire body will start to twist to catch up. I don't know exactly at what point the body starts to turn as well, but this means that you can be standing with your hit-box facing one way, and the smaller head-box twisting at an angle, which has potential to throw people off as well.
There have been suggestions, debates, and even attempts at altering, fixing, or remaking the hit-box system, but to my knowledge nothing has actually been created that stuck with the game for any period of time. Here was one suggestion for hit-boxes that would have changed game-play completely in my opinion!
That's a pretty complicated suggestion. Another idea that was tossed around was this simpler concept, which simply removes the body-shots above the shoulders:
To return to the topic of different hit-boxes on different mods, I still don't claim to understand the difference completely, but I found this quote from Jaybird, the creator of the Jaymod mod that is widely used, and has been used for years on B1.
"I really don't understand those rumors [speaking off accusations that Etpro had vastly better hitboxes than Jaymod]. Jaymod has the same model tracking code that ETPro has because Zinx himself gave it to me. I've made numerous changes to the default hitboxes to match what ETPro did, and Mxyzptlk did some incredible work on hitboxes that are the closest ET will ever get to per-poly hit tracing.
I'd argue that Jaymod has the best hit-boxes available, and the backwards reconciled hit tracing (antilag) is spot on."
I hope this has been helpful to the community, and if you guys still have any questions feel free to run them by me and I will try, to the best of my ability, to address them! Frag on Bunker, and never stop!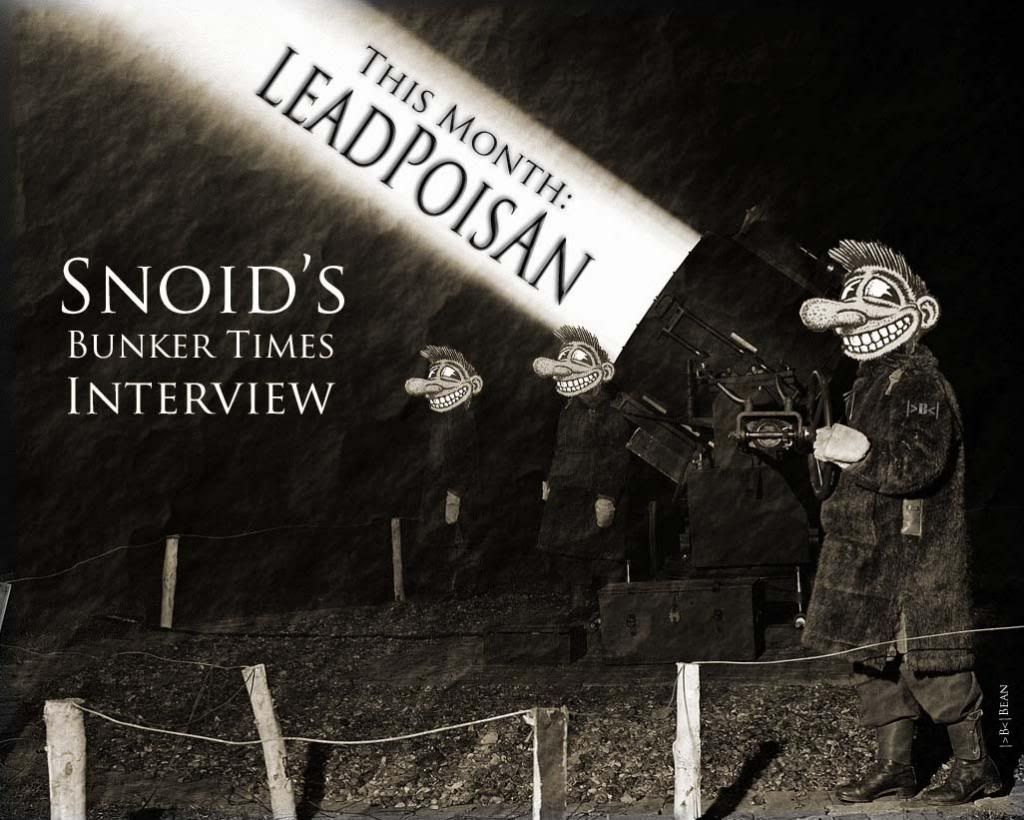 Q: Some basic information to start things off. Players know you as |>B<|leaD, but your name is actually leaDpoisAn. How did you decide on this name and did you shorten it because it's too long, or for some other reason?
A:When ET first came out I played as Dark Archon a start craft reference. About a year later changed to leaDpoisAn a mock of how I died most often. It is true the B tag is so ginormous that I had to shorten my name to accommodate it. No big deal as I like my new shortened name too.
Q: What is your real name?
A: My real name is Rich. Which is why it helps with my favorite pickup line. When talking to the ladies I often say "Hello, I'm Rich" not my fault if they misinterpret it, lol.
Q: You've been a registered Bunker member since the summer of 2007. Why did you join the Bunker community and were you then, and are you now, also a member of any other groups hosting Wolfenstein ET servers?
A: I originally was a member of <HH> which stood for Head Hunters. A small 15 v 15 server with a good crowd. I also played a lot on Bunker as I enjoyed the 32 v 32 and the wealth of new maps put into the rotation. To this day I despise playing with less than 7 v 7. One of the reasons I never cared for games like COD.
Q: How did you discover Wolfenstein ET?
A: The IT guy at work installed it on my computer and said it was a must play game with a great price tag <FREE>. I have been playing ever since. He still cracks up that I still play it.
Q: You're old enough (45) to have seen the beginnings of video gaming as a young boy. Did you play any of the original games… Pong, Battle Tank, Asteroids, etc.?
A: You betcha, I played all those games in an arcade, spent many a quarters well into the evening. I also was fond of playing D&D on my Commodore 64.
Q: Where do you live and have you lived there all your life?
A: I live in New Jersey exit 98 <oldest Jersey joke on the planet>. I live in a section called the Jersey shore, not too far from Asbury Park, where Bruce Springsteen used to play. I have lived all over the state and for 2 years in my 20's lived in the Seattle area.
Q: Do you have a family? Describe.
A: I am married for 20+ years and have 3 adult kids. 2 of which are twins, a boy and a girl.
Me and my youngest daughter, Philadelphia in background across Delaware river
Q: What type of work do you do and why did you decide to do that?
A: I work as a Product Manager for an LED lighting company. Not the LED bulbs you can buy at the store but large lights that would be installed in warehouses, manufacturing plants, oil rigs & hazardous areas.
Type of products company manufactures.
Q: Do you enjoy your job or is it just something you do to pay the bills?
A: Love my career, it is very time consuming and at times stressful but overall I have a fun time at work. I don't think I have ever had a job I hated, it is up to the individual to make it fun at work.
Q: Do any of your friends play Wolfenstein ET?
A: Does all of the Bunker community count?
Q: Do any Bunker members live near you?
A:Well it is New Jersey a tiny state, I do know that Patriot lives south of me, Bang Bang & Screw live north of me.
Q: Have you ever met any Bunker members? If yes describe?
A:Never met anyone from Bunker.
Q: Long time ET players have many reasons why they still play this game. What are yours?
A:I play ET because the game play & weaponry is straight forward and obvious, yet complex and challenging all at once. Every action has an equal reaction. It requires true team play. It has the best game play I have ever experienced which explains why it is so addicting. I take good game-play over fancy graphics any day of the week.
Q: Do you play the game as much today as you did in the past?
A: No, when it first came out I almost got divorced over it, it was like crack. I couldn't wait to come home and play it every, every, every night. I would go into work tired from staying up so late.
Q: Do you have any favorite maps? Why?
A: I like most maps, it is actually easier to name maps I don't like, lol. My favorite is beer run & rail gun.
Q: What class of soldier do you like the best? Why?
A: Engineer with riflenade, DUH! Lol. I like to bounce it off the walls to get a kill. Reminds me of pool, when you bank the ball off the side to make your shot. I rarely play, medic or any soldier class.
Q: Wolfenstein ET is now over 10 years old. That is a long time for a video game to remain popular. While it's not as popular as it was when you first started playing, there is still a loyal following. Why do you think this game is so important to so many people?
A: It has to do with it being easy to learn for new players and complex enough that experienced players can find new tricks to do. Take Prown for example, he has mastered the riflenade jump. Which is causing me to learn to bank my riflenade shots differently to catch him off guard. So strategies are still evolving. The other reason is the community great group of people that are mature.
Q: There are those who believe Wolfenstein ET is dying. How do you feel?
A: I can't believe it is still alive personally, 10 years is ridiculous. The mortality rate seems to be slowing. I am a big advocate for working with a bad attitude player, than just kicking and moving on. I do believe most obnoxious players can be talked to.
Q: The Bunker Community has gone through many stages. You're one of the administrators who help watch over our servers. What is your opinion of the current status of the Bunker Community and of our servers?
A: If you had asked me last year, I would have a different answer. Today's health check is great; I am not seeing much in the way of admin abuse. I play mostly B1 and would like to give special thanks for the work that Peyote & Jec do daily is incredible. Not to mention the very busy Sudden taking time to help move the server. There would be no B1 without the them.
Q: What type of computer do you play Wolfenstein ET on?
A: I used to upgrade my system every 2 years religiously. But since computers aren't getting noticeably faster I have had the same rig for 4 years. AMD Athlon II X4, 8GB ram & Nvidia GTS 250. After reading about EZ's upgrade I am sort of licking my chops for a SSD HD. Cable modem and Win7 64.
Q: What do you do in your spare time? Do you have any hobbies or other interests? Describe.
A: In the winter I am more of a homebody, but Wednesday is bowling night. In the summer I like to salt water kayak and last year started playing beach vollyball.
Me and my son kayaking in a brackish marsh
Beach vollyball - I'm the guy on the left of Wilson
Q: Do you ever get up to The Big Apple?
A: Every few months. In December went to see John Stewart on the Daily Show. In October went to Broadway to see Wicked (a prequel to the Wiz of Oz).
Q: Do you travel at all? If yes… where have you been and where would you like to go?
A: I travel mostly for work, but that has slowed down in the last year. Last work trip was to Puerto Rico. They did tell me recently I might be going to Norway. The joke of the office is I only got chosen since it was winter. Hope I do get to go, as I hear it is beautiful there.
Q: If you could do anything you want… what would you do to enjoy a "perfect day?"
A: Spend the day on any tropical island.
Q: Do you have anything you want to say about anything I haven't asked about?
A: Hmmmm, let me think, nope. You ask some fairly thorough questions.
Q: Any words of wisdom to TBT readers?
A: Couple of quotes hit home for me.
"Sometimes I confuse having a clear conscience with having a bad memory." -Author unknown
"Not everything that can be counted counts, and not everything that counts can be counted." -Albert Einstein
And I have lots of love for Katy Perry!! (Curious??? Ask leaD...)
I am easily amused, just not easily impressed -|>B<| leaD