May 2014
Community News & Information Vol. 123
Written, edited and published by:Snoid
Regular contributor:Bean
- Community Statistics -
Total Posts: 300,558
Total Members: 4,704
Newest Member: SolfesT
Most Online: 194
Spammers Stopped: 40,558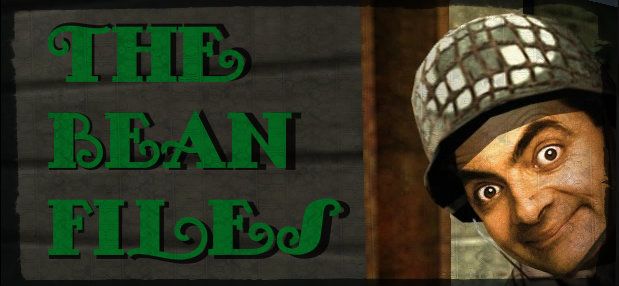 THE FIRST CASUALTY OF THE SECOND WORLD WAR
Early on the first day of the Bunker 1 spawnkill trial, On-the-QT and I were playing a spirited "1 versus 1" match. I joked to QT, saying that either he or I could become famous: One of us could be the first legal spawnkill casualty in Bunker history. I forget what eventually happened in the match – whether it was QT or I who acquired that dubious honour. (I know what you're thinking: In a "Bean versus QT" match, Bean is going to die a lot more than QT, so the victim was probably me.)
That got me to thinking: Who was the first soldier killed in action during the Second World War, and under what circumstances did it occur? It must have transpired at the outset of the German invasion of Poland on September 1, 1939, because this was the first real action of the war. (Britain and France declared war on Germany two days after the invasion.)
Naturally, the question is tricky. Some questions have clear and definite answers: In today's age of information, with satellite images, all-seeing drones, cameras everywhere, and other digital tracking devices, answers are more readily available. But in 1939, the technology was a tad more limited!
To answer the question, the entire research team here at the Bean Files was immediately dispatched to conduct research. They spent countless minutes away from their normal lives, not resting until they were satisfied they had gathered sufficient information for their loyal Bunker readers.
The first wartime casualty of the Second World War is believed to be Corporal Piotr Konieczka of the Polish Army, pictured below.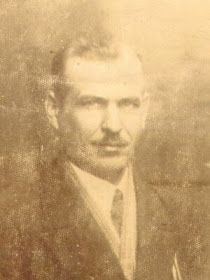 Konieczka was killed in action at 1:40 in the early morning hours of September 1, 1939 in the village of Jeziorki, Poland. He was part of a machine gun nest that was attacked by the invading Germans. He fired his machine gun at the advancing enemy, but was wounded by return fire. His comrades fell back, but Konieczka heroically maintained his ground. His position was overrun and he was killed by bayonet.
Konieczka was one of seven million Polish citizens to lose their lives during the Second World War.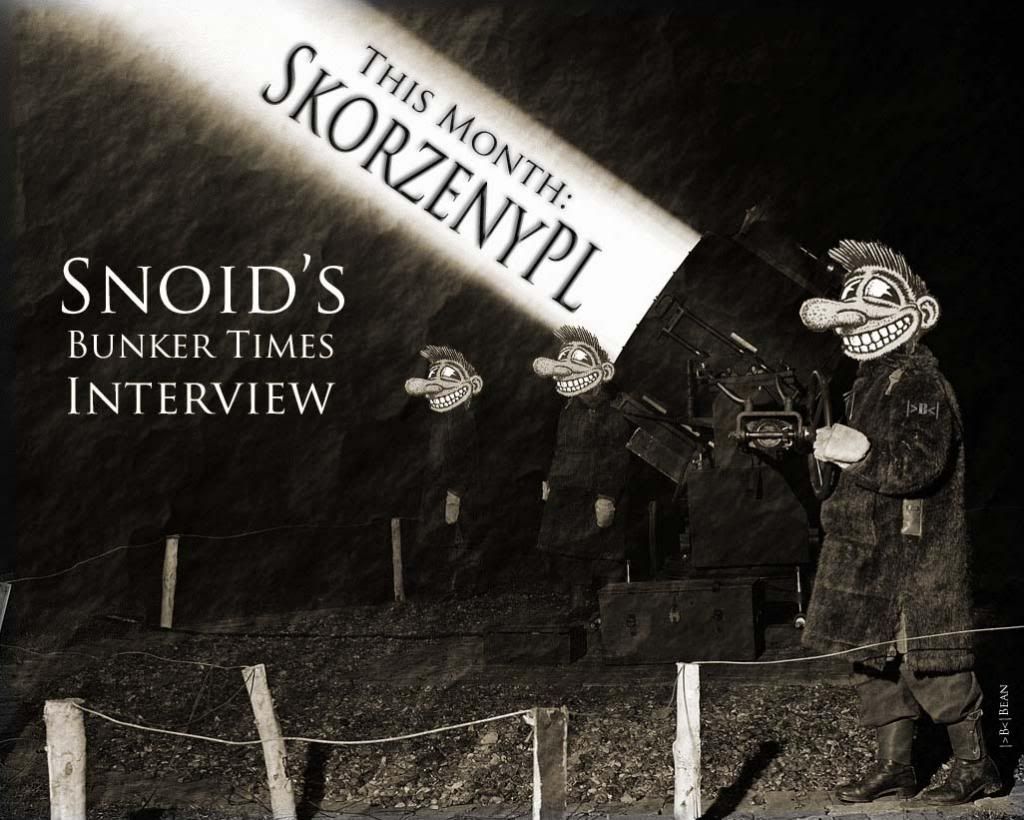 Q: Who are you and where do you live?
A: My name is Tomasz (Thomas) and I live in the city of Ruda Slaska in Silesia voivdship, Poland.
Q: Are you married with kids?
A: I am divorced and have a daughter. I can't say she's a "Mini Me" because she's actually as tall as me.
Q: How long have you been a Bunker member?
A: A member since Dec. 11th, 2005. Is it really true? People don't live that long.
Q: How old were you when you first started playing Wolfenstein ET?
A: 33 heheh 33 omg 33 – old fart from the beginning.
Q: How did you learn about Wolfenstein?
A: Bronka and I were bored and so we tried to play all games with multiplayer. After a month, my younger brother told me about ET… and that was it! We were hooked. The first games we played were on Polish servers, then kernwaffe and others. The we discovered Bunker.
Q: Do you still like Wolfenstein ET as much now as you did then?
A: Definitely yes!
Q: What is it about Wolfenstein ET that you think is so great and unique?
A: One thing which is an advantage and disadvantage are the people who are playing. I still play ET because of great people I met in Bunker. ET is not the newest most advanced game with the best graphics and some people may get bored with the same maps and objectives… but I think the people can make it exciting. Some people can ruin it as well… so what can I say? Bunker rules!
Q: So what's changed?
A: In the beginning every Bunker server was full almost all the time. To be honest… it was just a big slaughterhouse for me.
One shot from a panza – and 22 guys have to wait to respawn. J I prefer small teams like now… 10 to 12 vs same. You have to use your brain to accomplish the objective and you don't need to be the best shooter or most skilled player. I always prefer to play for the objective.
Q: Do you play Wolfenstein ET as much now as you did in the beginning?
A: I defeated my ET addiction.
I was close to rich "I have no woman" status on SL a couple of times.
Q: What are your thoughts on the status of the Bunker Community?
A: I think it's not bad. We still play and chat. After all, it is a web community. If you look back in time, every web enterprise was born, it grows, and then declines. Who uses IRC today?
Q: Do you have any ideas on how to keep Bunker alive and healthy?
A: Don't smoke or drink too much and practice playing on the Bunker servers every evening.
Q: Do you think the current Bunker administrative team is doing a good job?
A: Great job! But too much applause can break you guys.
Q: What did you study in school?
A: I have a law degree and also studied philosophy. But I've been working as a foreman in a coal mine. I don't like to be stuck in one place.
Q: Do you travel? Where?
A: I've been in many countries in Europe and once in Africa.
Q: Do you own a vehicle? What?
A: I have a car. It works good and doesn't break down too often. I like bikes. I had a Honda vt 1100 (chopped) but sold it. I'm now looking at buying a Honda vtx 1800 (Power Cruiser) After that I want a BMW r1200 gs adventure.
Q: What country that you haven't been to would you like to visit?
A: Australia! Two reasons. First – There is nothing far and Second – I'm dreaming of sailing the Great Barrier Reef or go to some "No Man's Land in the Pacific Ocean. I also want to see Cuba before it changes.
Q: Have you met any other Bunker members? Who?
A: I know Bronka well and I've met Suddendeath, KarlOtto, Coco, Peyote and some guys from Poland. I hope to meet others. Here's a link to a video of Me, Sudden, Karl Otto, Coco and Peyote from 2009.
http://www.youtube.c...h?v=yDqhOBkxcH0
Q: Do you have any hobbies?
A: Tits and motorcycles.
I also like hiking, sailing, working at home and in the garage and reading… especially scientific, historic, philosophic and science fiction. My favorite books are:
Master and Margerita – M. Bulhakov. I named my daughter Margaret because of this book.

The name of the rose – U. Eco best criminal ever.

The Foucault pendulum – U. Eco – I like all of Eco

J

The Good Soldier Svejk and his fortunes in the world war – J Hasek – I love Svejk

Summa technologiae – Stanislaw Lem. – If you don't know Lem – you know nothing. Almost all Lem's books are incredible despite how much time has gone by.

Hussite Trilogy – A. Sapkowski – Best mix of history, fantasy and very good writing.
Hiking in the Tatra Mountains with my daughter
Sailing the Adriatic Sea with my girlfriend
Q: Do You play any sports?
A: Hmmm… maybe poker will be good enough… Strip Poker! That's it!
Q: What class or classes of soldier do you prefer to play? Why?
A: Engie… Because I know the guys playing engie really know their jobs.
Q: What are some of the other games you play?
A: My first game was…
1. tutti frutti https://www.youtube....h?v=KKupkpi9oXY
2. squirm https://www.youtube....h?v=aBVo64iLZn4
3. speedball http://https://www.y...h?v=UQbsVPxtHHc
4. Quake and Wolfenstein era
5. Today I have only installed ET and from time to time the latest Civilization. I have to buy a new PC and I have to try Battlefield 4 and RTCW New Order.
Q: Any words of wisdom to your fellow Bunker members?
A: Make love not war!