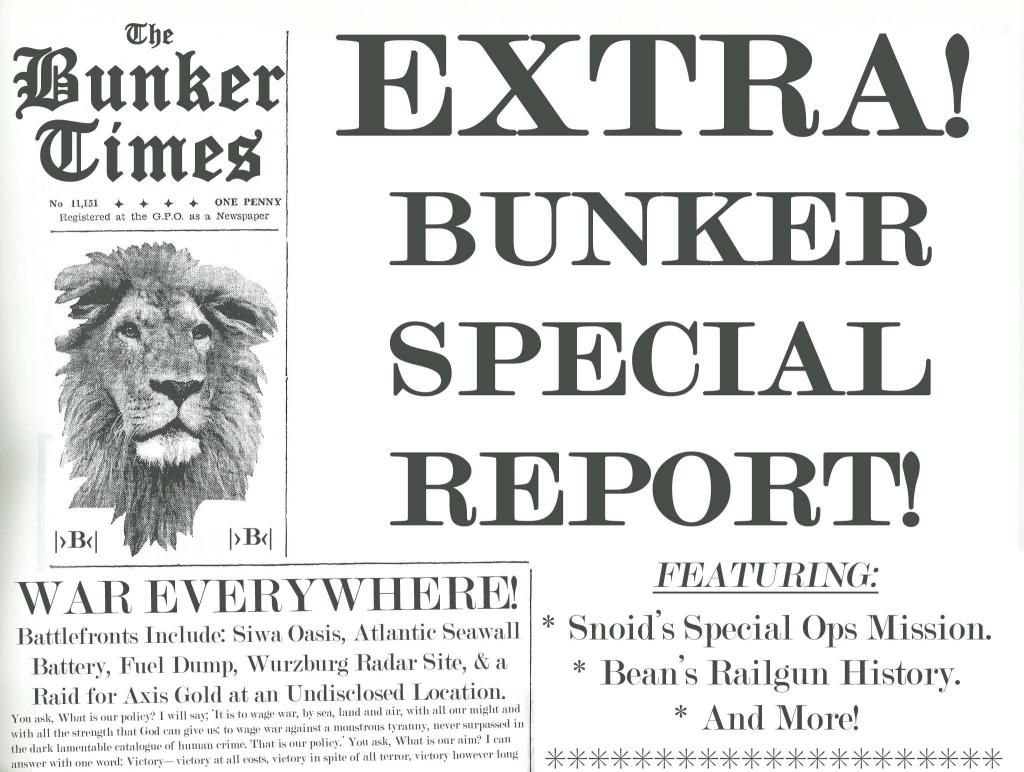 December 2014
Community News & Information Vol. 125
Special Edition
Written, edited and published by:Snoid
Regular contributor:Bean
- Community Statistics -
Total Posts: 302,713
Total Members: 4,722
Newest Member: TheocS
Most Online: 194
Spammers Stopped: 58,236
It's been six months since The Bunker Times was last posted so the Snoid and Bean decided to fire up the press and put out a Holiday Special. What's on the menu? The main course is Bean's fantastic work on The Weapons of Wolfenstein ET. Meanwhile the Snoid has been doing a little personal investigation trying to determine whether after over 10 years, Wolfenstein ET is still a viable game and how communities are handling the decline in regular players... and that is where we begin.
- Editorial Comment -
When the Snoid was first introduced to Wolfenstein ET and the Bunker Community, it was, arguably, at the height of the popularity of this game... 2006-07. I was 54 years old and had finally found the perfect (in my mind) game. It involves skill, perseverance, strategy, teamwork, and the willingness to put on different uniforms to accomplish the goal. In addition to that, I was lucky to stumble into the right group of people. In 2006 there were countless servers and the communities / clans including those using the various mods of the day... to those specializing in certain types of maps from "sniper maps" or "epic maps" to smaller "scrimmage maps." Today, most of the servers still running Wolfenstein are barely holding on. The fraggers who continue to find enjoyment and fulfillment in playing this game are looking for a place that still has enough players to form up decent size teams... but not just that. It has to be when they want to play.
From my journey to a number of server clans over the past two months, I can tell you there are very few that are populated 24-7 like it was back in 2006. The ones that have players on line most of the time are communities that have larger communities. F|A is one example and according to Game Tracker, one of the most active communties. Some of the servers I visited were hardly ever populated, unless they used bots, while others, like Bunker, had great turnouts for planned frag parties, but not so much at other times. Spontaneous frag sessions still happen... but not usually at times (7:30pm or later) when the Snoid is looking to play. Sadly, the Snoid, and some of his friends, then go to other servers.
It appears those communities who want to continue offering this fantastic "open source" game will continue to do so as long as those running the servers feel it's worthwhile. We here at Bunker continue to look at various ways to make it happen. One of the latest efforts is to schedule certain players to log on and "sit" waiting for others to show up and then build upon those playing when others log on to see if anything is going on. It has had some success... but more people are needed to "sit" and help build enough players to form teams of at least 5 or 6. The Frag parties are still very successful. The latest on B1, Dec. 13th, was very active from noon until around 7 pm Chicago time, with a number of different people cycling in and out. You can also thank Game Tracker for helping to populate B1 during the latest Frag Party because many players check there to see where the populated servers are... which is another way to introduce our servers to new players.
The Bunker parties will continue on B1, B2, and B4 as long as the server owners/administrators are willing to keep them up and running. The Snoid is very grateful to those who keep all four of the Bunker servers running and urge those members who read this, to help keep our servers active. Some great friendships have been made over the last decade... and the Snoid doesn't want that to end... yet.
Snoid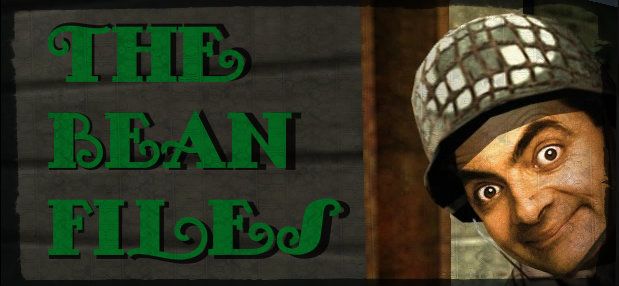 WEAPONS OF WOLFENSTEIN: "DORA" THE RAIL GUN
As the size of guns and artillery pieces grew, soldiers needed different ways to move them around the battlefield. They put them on wheels or on tracked, self-propelled vehicles. To move them on water, they put them on battleships. But what if they needed to move a really, really big gun on land? In that case, they looked to the technology of the railway.
While many nations built railway guns, during World War II the Germans deployed a rail weapon that is very familiar to players of Wolfenstein: Enemy Territory: The map Rail Gun features such a weapon, where the Axis team must use a couple train tugs to supply ammunition to the rail gun, and fire it in order to win the game. It's a classic ET map that's perfect for this time of year, due to its wintery atmosphere and snowy landscapes.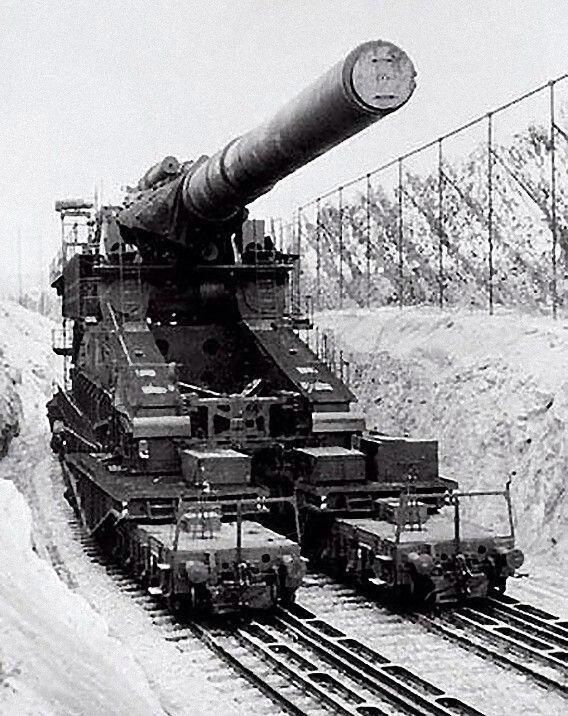 The German weapon portrayed in the Rail Gun map was called Dora, and was built by Krupp, the famous armament company. It was one of two guns of nearly identical design, referred to as Gustav series of rail guns, named after Krupp's senior director. The guns were first designed before World War II to defeat France's Maginot Line of fortifications. When the Germans invaded France in 1940, they simply bypassed these fortifications instead, so the rail guns were not used in that campaign.
These railway guns were huge! They could fire an 80 cm shell a distance of between 39 kilometres (effective range) and 47 kilometres (maximum range). They weighed 1,250 metric tonnes, their barrels were 32.5 metres in length, and they required two sets of parallel, curved, specially-built railway tracks to manoeuvre.

The Germans deployed the first Gustav rail gun, also called Gustav, in the Crimean Peninsula against the Russians. While there it fired 48 rounds, destroying several forts, ammunition magazines (one that was constructed deep in bedrock), troop concentrations, and even a ship! Depending on the target, either high-explosive or armour-piercing ammunition was used. Its exploding shells could create a 9-metre wide and deep crater, or pierce 7 metres of concrete. Below is a photograph of one of Gustav's shells, on display at the Imperial War Museum in London, England.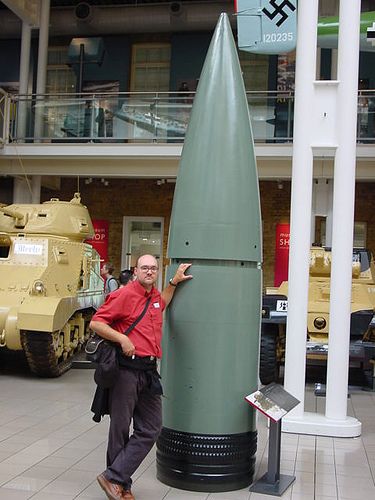 The second Gustav rail gun was named Dora, after Krupp's senior engineer's wife. This is the rail gun depicted in the Enemy Territory map. She had a less prestigious military career than its brother Gustav. She was deployed near Stalingrad during the great siege of that Russian city in 1942. Circumstances prevented her from being used during that campaign, and any other subsequent campaign. She never fired a shot in anger.
So what happened to these rail guns? Were they located by Allied air forces and destroyed by fighter-bombers? Nope. Did paratrooper commandos hunt them down and disable them with demolition charges? Negative. Did an armoured thrust catch them by surprise, resulting in their capture? Nein. Both Gustav and Dora were scuttled (intentionally destroyed) by the Germans before advancing Allied armies - Russian and Anglo-American - could capture them. Their broken remains were later found in forested areas by Allied soldiers. A rather sad end to such super-weapons!
Whatever your beliefs, the Snoid and Bean wish you all a joyous Holiday season and happy and prosperous New Year!